The Frye Company Opens in Georgetown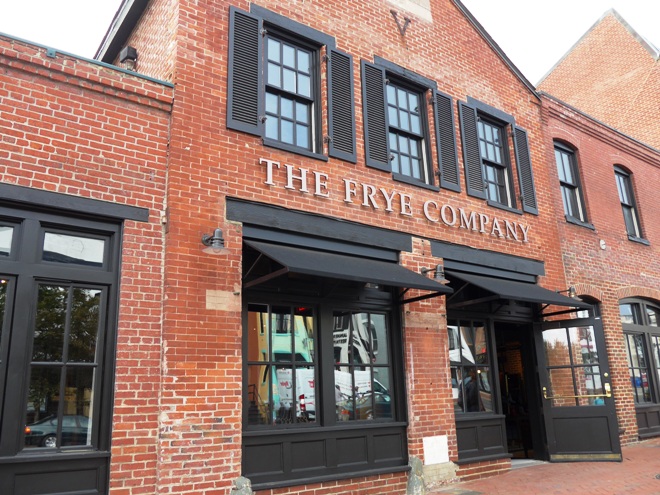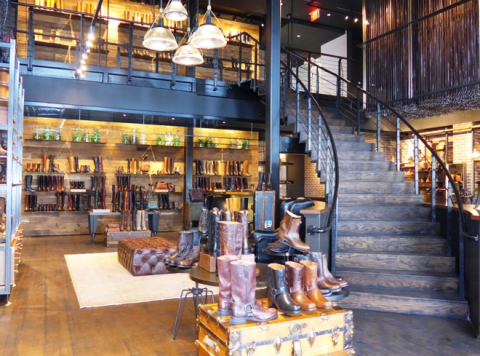 Made for walking, Frye boots are now available in Georgetown. If you can't make it in this weekend, here's a sneak peek of what The Frye Company has to offer. Remember Papa Razzi's staircase? Now it's filled with light and leather.
Michael Petry, creative director for the company told The Georgetown Dish, "The first thing consumers will notice as soon as they walk through the door, is that we are more than just boots, we're a lifestyle brand … we have boots, bags, ballets flats, men's sneakers … so the brand has evolved over the last 150 years to be what we are today, premium leather goods makers."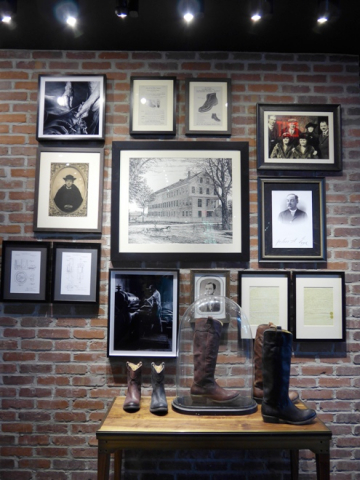 Petry went on to explain, "The collection caters to the individual. Our store managers always know that when someone walks through the door of one of our store, they have something for everyone there, no matter where they're from."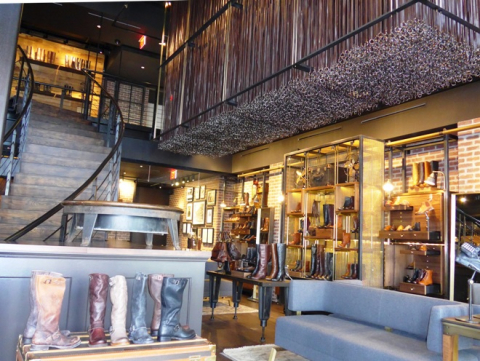 Excited to be in Georgetown, Petry reminded us that Frye is in the oldest fire house in DC. In fact, the building was constructed the same year as the founding of Frye: 1864.
Welcome to Georgetown, Frye!
The Frye Company is located at 1066 Wisconsin Avenue.