Friends of Book Hill Host Fourth of July Doggie Parade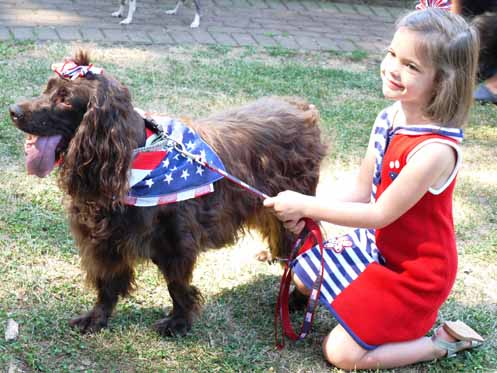 Now in its eighth year, Friends of Book Hill celebrated the 2010 Fourth of July Doggie Parade in Book Hill Park Saturday. Parade organizer, Ginny Poole explained why she does it, " To promote the park, and of course, it's lots of fun."
It was also an opportunity to meet Haley, a very special Rat Terrier Mix, seen here with Ava Rentzepis (in pigtails) and foster mom Wendy Grubb.
Image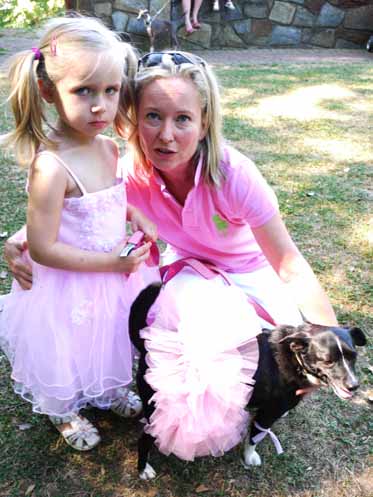 Before the competition (seven categories and Best in Show), Uncle Sam leads the parade down Wisconsin Avenue
Image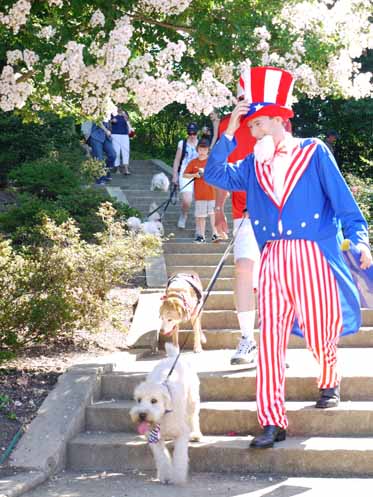 to The Dog Shop for some treats and water
Image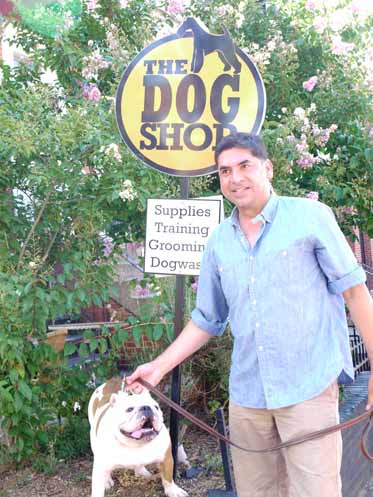 Carlos Alcazar and Argos, an English Bulldog arrive at The Dog Shop
Image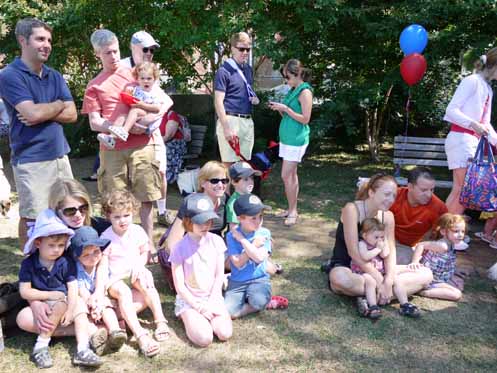 Families gather to watch the competition
Image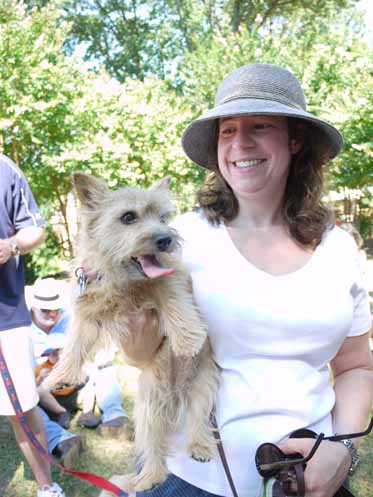 Smallest Dog winner Kasey with Sarah Barak
Image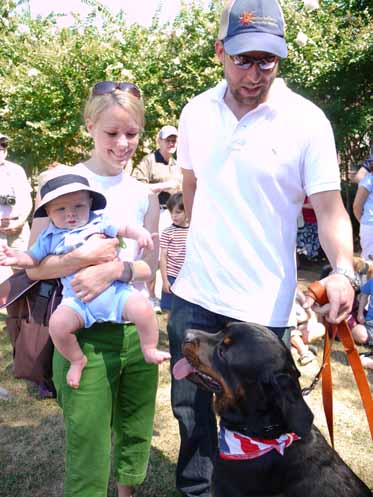 Biggest Dog winner Angus, a Rottweiler with Henry, Andrea and Oliver Rutherford
Image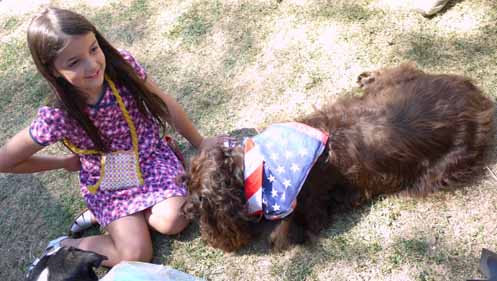 Best couple (dog and owner) winner Bella and Dorothy Nelson
Image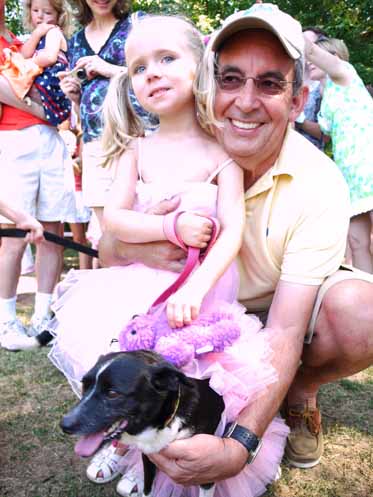 Best Costume winner Haley with Ava Rentzepis and Fred Sacasa
Image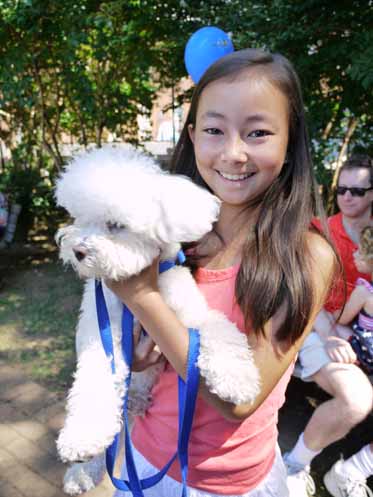 Friendliest Dog winner Aspen, a Bolognese with Skye Bork
Image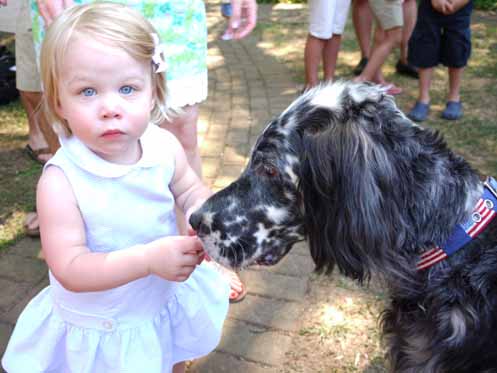 Best Child Handler winner Curry with Ephie, her English Setter
Image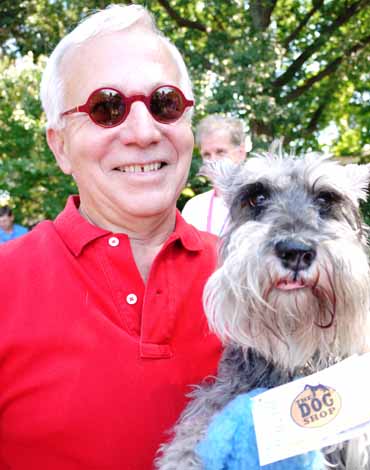 Best Dog Trick winner "High Fiver" Penny, a Schnauzer with Bob Laycock
Image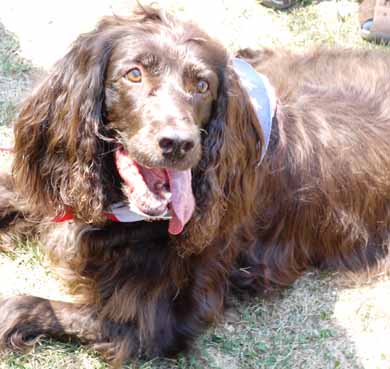 Best in Show Bella
Image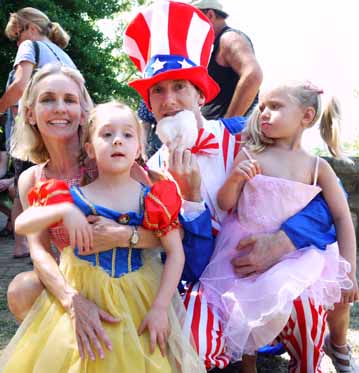 Ginny Poole, Audrey Rentzepis, Uncle Sam (a.k.a.John Rentzepis) and Ava Rentzepis
Image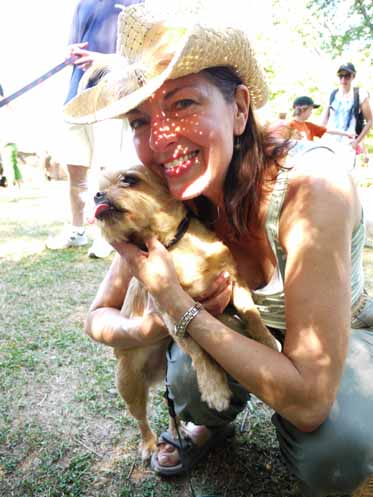 Linda Roth Conte and Bella, her Norfolk Terrier
Image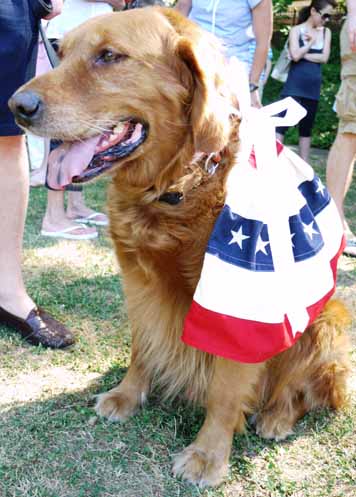 Golden Retriever Rowdy Yates Campbell
Image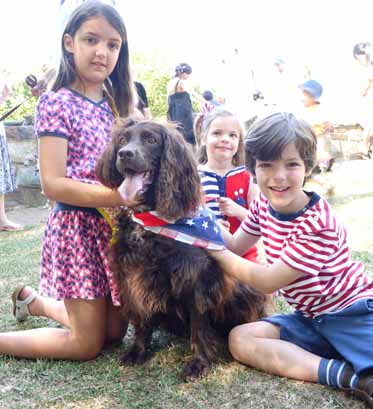 Dorothy Nelson, Bella Nelson, Lily-Beth Nelson and Gus Pearlman
Image
Havanese Harold
Image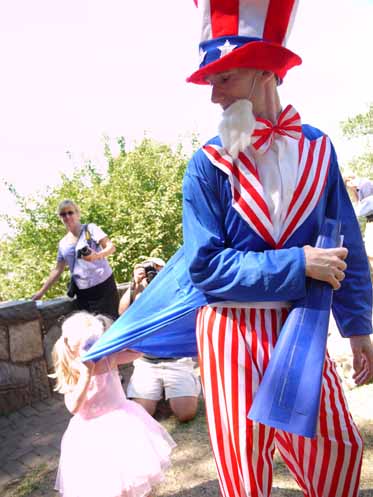 Uncle Sam gets a tug from Ava
Image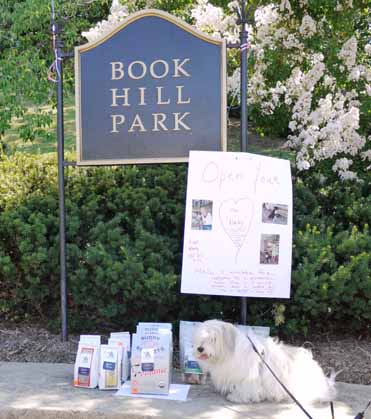 Book Hill Park is at the corner of Reservoir Road and Wisconsin Avenue. Doggie Parade was sponsored by The Dog Shop and Georgetown Belle Pet Boutique.
Image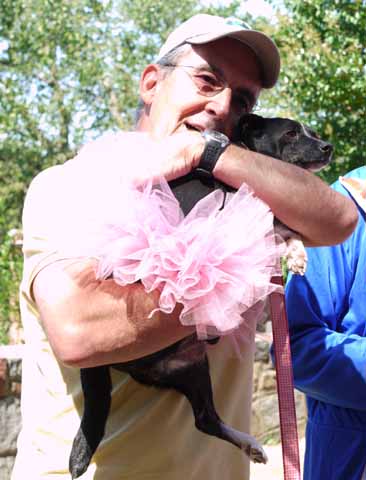 To adopt Haley (shown here with Fred Sacasa) or to make a tax deductible contribution for the upkeep of the park, contact Book Hill Park at 202.944.2753.