Frida Burling Opens Home for House Tour Party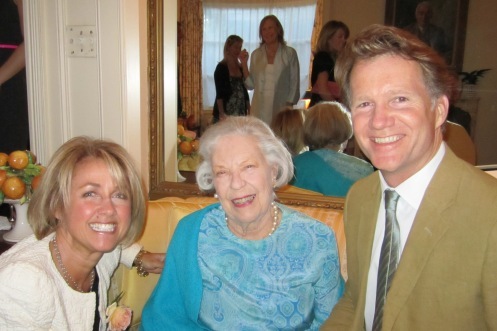 She's 96 and the grand dame of Georgetown and the annual Georgetown House Tour is her thing. And for the first time on Wednesday, Frida Burling opened her magnificent home for the pre-tour patron's party that sets up the actual visits to America's first house tour. From a couch in a living room, she received well-wishers and showed photographs of how her house looked when she bought it and before it was fixed up, charming and energetic and warm as always.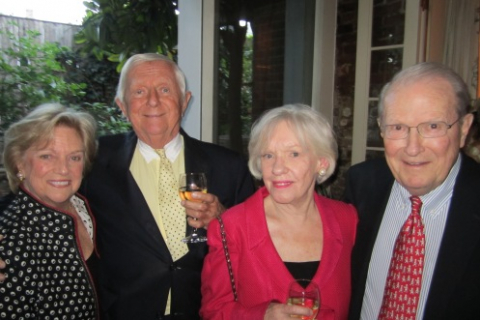 A corporate sponsor of this year's tour, Washington Fine Properties' partners Thomas Anderson, Marc Schappell, Dana Landry and William F.X. Moody were there, encouraging everyone to be part of this unique event, the oldest annual house tour in the country.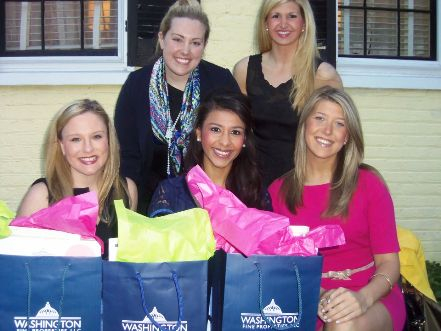 Among the guests whose houses are on the tour were Hugh Newell Jacobsen, the renowned Georgetown architect who designed the atrium for Frida's home, Dale and Melissa Overmeyer, and Ward 2 Councilmember Jack Evans and wife Michele. Greeting visitors at the party door were tour were tour co-chairs, Stephanie Bothwell and Frank Babb Randolph. Other guests included the Rev. Sarah Duggin of St. John's Episcopal Church, Barbara Alafoginis, Dr. Richard Meyer and wife Sharon and Katherine Tallmadge.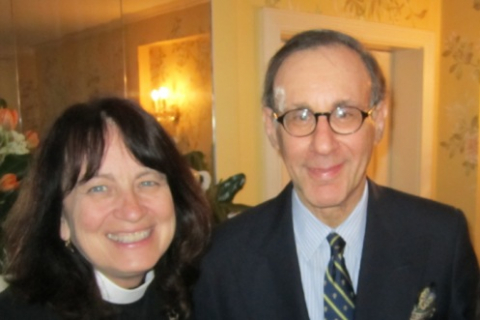 The proceeds from the party and the tour go to St. John's Church charities. Headquarters for the tour, St. John's is located at 3240 O Street and is also the venue for the afternoon tea. Tour hours are 11:00 am to 5:00 pm this Saturday, April 28th and tickets are $45.