Frida Burling, Georgetown's 100-Year-Old Grande Dame, Has Died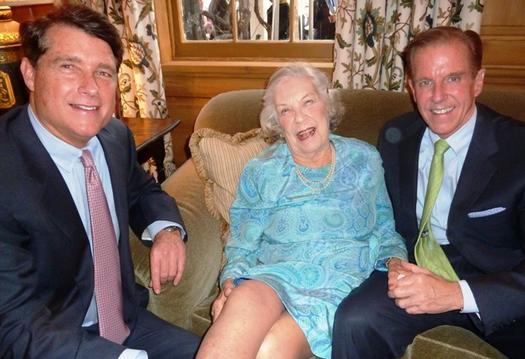 Best known to current residents as the Patron Saint of Georgetown House Tours and Patron's Parties, annual events to raise charitable funds for the neighborhood, one-hundred-year-old Frida Frazer Winslow Burling, has died.
Her daughter Belinda Winslow told The Georgetowner, "Mother passed away peacefully this morning about 10. She was surrounded by family and love. We did a circle of love and recited 'The Lord's Prayer.'"
Born September 16, 1915 in Newport, Rhode Island, Frida moved to Georgetown with her first husband, Thacher Winslow in 1945. After he died suddenly at 47, she worked in real estate, raised three children, and after a brief detour to Cleveland Park, moved back with her second husband, Edward Burling in 1959.
Generously opening her doors and heart, Frida Burling has been championing the community, and been its most gracious and passionate ambassador for over half a century.
A memorial service is planned for September at St. John's Episcopal Church.