As fresh as it gets: fall renewal at Adolfo Dominguez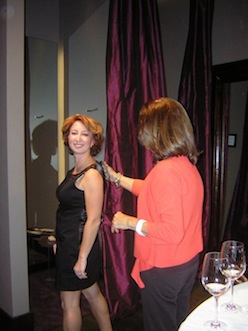 "I'm not a shopper, I'm a buyer," said superlobbyist Mike Berman of The Duberstein Group the other night at Keith Lipert Gal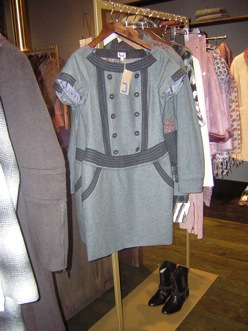 lery. Berman is perpetually on the hunt for unique gifts for clients and colleagues, and has cracked the code of successful gift-buying. How? A phone call to Keith Lipert, whose taste and knowledge Berman trusts with his eyes closed and his wallet open. Why can't shopping for great, sophisticated, go-everywhere clothes for gals be so easy? It is, suddenly, at Adolfo Dominguez, the casual, chic, sophisticated boutique with shockingly reasonable prices next to Bloomingdale's in Chevy Chase. As part of our fall renewal tour, The Georgetown Dish put us into the good hands of Julia Perez and Heather Previn,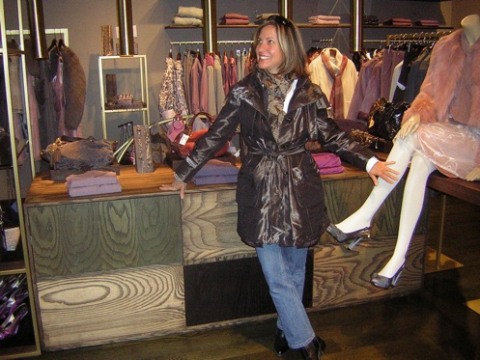 owners of Adolfo Dominguez, recently -- adding three simple items to our old wardrobe -- a scarf, a light jacket, and a bracelet. Something told us at first sight, these pieces were going to be different and good. No, it wasn't just the frisson we got by accidently touching a mannequin's leg. Since walking out of Adolfo Dominguez that day, it has been nonstop compliments from friends, colleagues, and strangers. Morning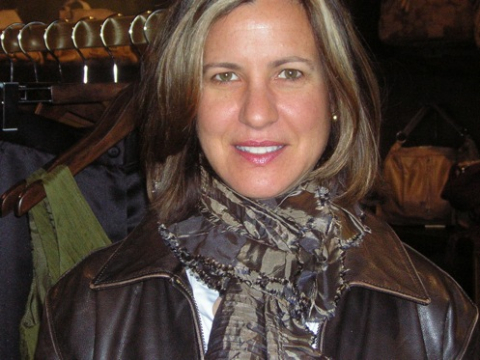 and afternoon, night, and...you get the picture. The shimmery scarf in the picture ($116) transformed our leather jacket-and-jeans look. Every single friend meeting up for happy hour at Paolo's recently asked about the scarf. It spiffed up an outfit from "flat" to "fabulous." Wait till they see the coat.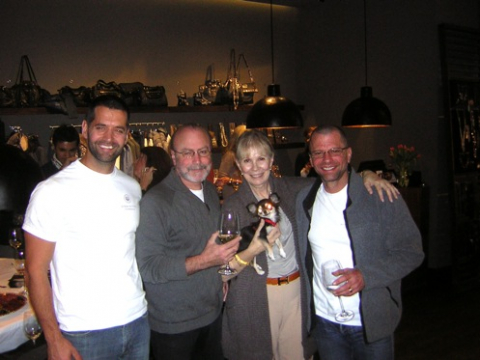 Sunday, the lovely Heather and Julia, along with co-owner and designer Javier Vargas of New York, invited friends to explore the fall collection over wine and cheese. It was like a great afternoon party, only with creative looks to try on, friends encouraging the fun, and a sense of liberation that only fashion and art can deliver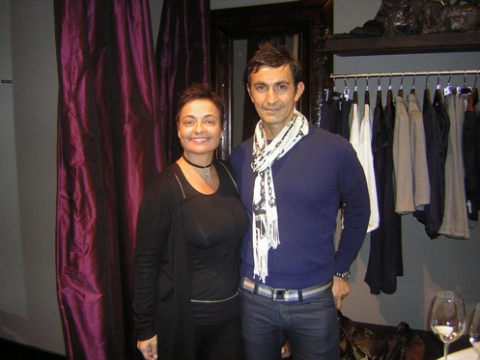 on a city Sunday afternoon. "The clothes are easy to wear, comfortable, and unique," said Barbara Mallet, a human resources consultant from Chevy Chase, browsing and schmoozing alongside her daughter Kristan. "I love the way the clothes fit. They make you feel like a million bucks." Speaking of bucks, for purchases of $300 or more on Sunday, Adolfo gave out pairs of tickets to the Kennedy Center's "Shear Madness." Spending that much and more was anything but. Europeans seem particularly drawn to the casual yet urbane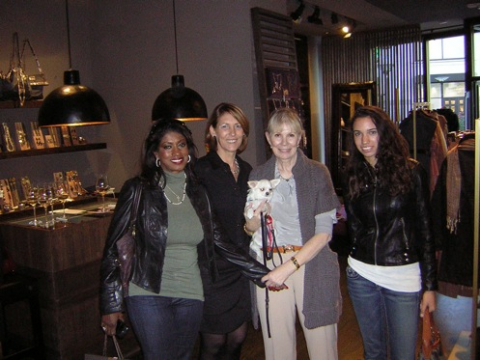 style of the designer. Agneta Klayn, who hails from the Ukraine, picked out a black dress that can go from New Year's Eve to next summer. "The prices are fantastic," she said, swooshing in front of the mirror with the help of Teresa Clavijo of Buenos Aires.Mike Koch and Pablo Solanet, founders of Firefly Farms, the local goat cheese gurus, found the men's selection tasty. "I got a hounds tooth jacket and a scarf, and Pablo got a sweater and a scarf," Koch said. "As fresh as it gets" -- Firefly's slogan -- could apply to the collection here at Adolfo. "I've decided I need to accept my wardrobe, but I keep it fresh with a few new things," echoed Elena Sanchez, a bi-lingual news producer from Spain. "They know me here. When you can come into a place, and they know your style, they know what you like, it's fun, it's natural, your style gets better, and you're in the hands of good friends. You never want to go to a department store again."