French Embassy Screens 'The Human Beast' July 11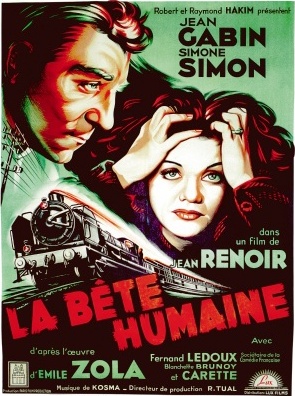 As part of its Summer film series "Once Upon a Time: From Books to Movies", the Cultural Services of the French Embassy present the screening of the 1938 film The Human Beast by Jean Renoir on July 11, 2017 starting at 7:00 pm.
Based on the classic Émile Zola novel, Jean Renoir's La Bête Humaine was one of the legendary director's greatest popular successes—and earned star Jean Gabin a permanent place in the hearts of his countrymen. Part poetic realism, part film noir, the film is a hard-boiled and suspenseful journey into the tormented psyche of a workingman.
Admission is free but online registration is required for this screening.
Parking available on Reservoir Road and across the street at Georgetown University Hospital's pay lot.
SECURITY RULES: A reservation on Eventbrite is mandatory, attendees must have a Government issued photo ID in order to enter the Embassy.
NO ONE WILL BE ADMITTED WITHOUT RESERVATION OR PROPER ID
Name on reservation must match ID.
Due to strict security measures, please arrive on time, doors will be closed at 7:00 pm sharp. Please allow extra time for security screening.
Embassy of France is located at 4101 Reservoir Road NW.