French Embassy Dance Soiree Aug. 30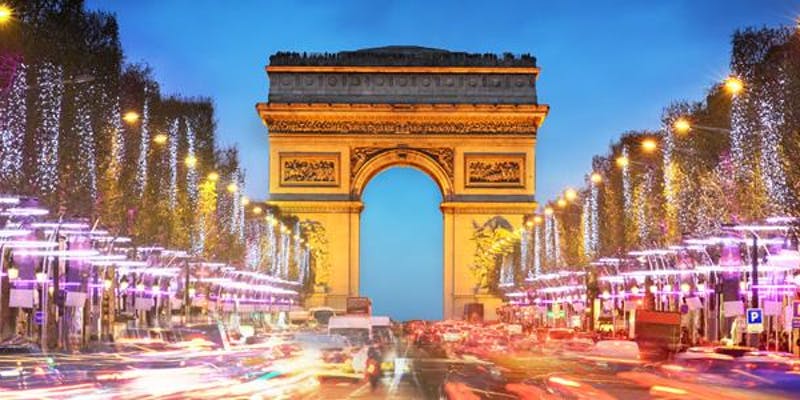 Come on your own or with friends for an evening of music, French wine, Parisian desserts & dancing at the Embassy of France on August 30, 2019.
Even if you've never danced before, let us show you how to dance the Tango, Viennese Waltz, & Salsa followed by an evening of dancing in the French Embassy ballroom as you meet ICDC members and make new friends.
Prior dance experience not needed to attend! French wine & desserts will be available for purchase at the cash bar (please bring cash). Don't miss this rare opportunity to enjoy a night of dancing at the French Embassy as you meet other ICDC Members! Please note that dinner is not served at the event and instead delectable French desserts will be available for purchase. Please plan to have dinner before or after the event. The event is structured as an informal dance soiree to meet, network, and socialize with ICDC members as you enjoy an evening of dancing at the French Embassy. As such kindly note that the event is not presented as a seated event and we kindly ask for your patience and understanding while we work with our event partners to present you a wonderful evening.
Due to enhanced security at the French Embassy, photo ID is REQUIRED for attendance. Please ensure all ticket holders and each guest attending with a ticket holder has valid photo ID. We are unable to issue a refund if you are denied entry due to lack of photo ID. If you purchase more than one ticket, please email us the full names of each of your guests.
7:00 PM Admission commences ~ Viennese Waltz Dance Lesson ~ Tango dance lesson ~ Salsa dance lesson 8:30 PM Dance Party Dance the night away to a mix of ballroom, Latin music, and other recorded dance music. This is a wonderful opportunity to practice your dancing and socialize with other attendees. The instructor will be on hand to give you advice and answer your questions. 10:30 PM Evening concludes
Purchase tickets here.
*/