Freed hikers drop into Café Milano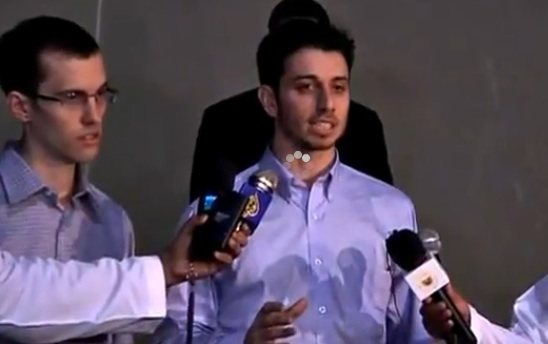 The three American hikers held in an Iranian prison didn't get lost going to Café Milano Wednesday night. In town to meet with Secretary of State Hillary Clinton, hikers Joshua Fattal, Sarah Shourd and Shane Bauer dined at the Georgetown hot spot with a small group and didn't appear concerned that any hirelings of their Iranian captors might show up.
The trio came to Cafe Milano in Georgetown a day after U.S. authorities revealed an alleged Iranian plot to assassinate the Saudi Arabian ambassador at a Washington restaurant, which could well be crowded with power players.
Justice officials did not name a precise eatery, and said there never was a specific restaurant identified in the alleged plot, but the ambassador has dined at Café Milano.
Fattal and Bauer, both 29, were freed last month under a $1 million bail deal. Shourd was charged but freed before any trial on humanitarian grounds. She was released last year.