Free Jazz Concert at the Spanish Steps April 27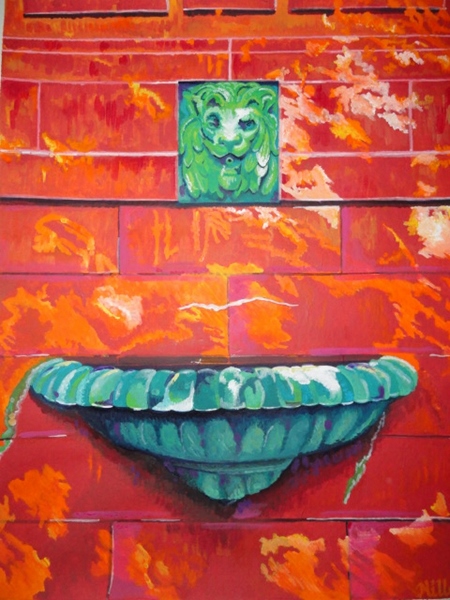 The Spanish Steps in Sheridan-Kalorama will be the site of a free jazz concert this Saturday April 27 from 1 to 3 pm. Beasley Real Estate is sponsoring the event to benefit the Spanish Steps Preservation Project.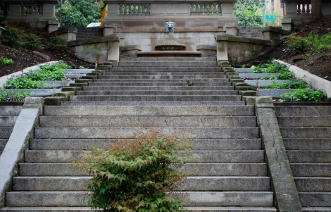 Bring a picnic and a blanket and enjoy the music. Local, professional musicians and vocalists will perform. A student group from the SITAR Arts Center also will entertain.
The Spanish Steps, listed in the National Register of Historic Places, are located at 22nd Street and Decatur Street near Dupont Circle, in one of the city's toniest neighborhoods. There are magnificent mansions, many of which are now diplomatic embassies or residences. At night, there is a wonderful view of Washington.
Donations are welcome at the concert.
The concrete steps, we counted 35 or so, were constructed in 1911 on a slope too steep for carriages but allowed pedestrians to cross on 22nd Street. After years of neglect, the steps were restored in 1999. Landscaped with trees and flowers in bloom, the steps are topped with a lion-head fountain and set off with sturdy balustrades.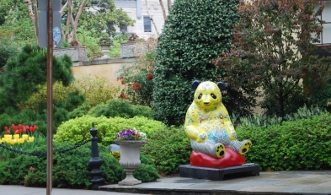 Although the imposing Spanish Steps in Rome are taller and more famous, DC's steps are more intimate and aren't commercial. Day or night, it's a place to watch the world go by.
The Spanish Steps are a walkable distance from the Dupont Circle subway.
For more information, call Beasley RE founder and managing partner Jim Bell at 202.607.4000 or email Etomlinson@BeasleyRE.com.