Frank Hallam Day's 'Shrines' at Addison Ripley Fine Art Now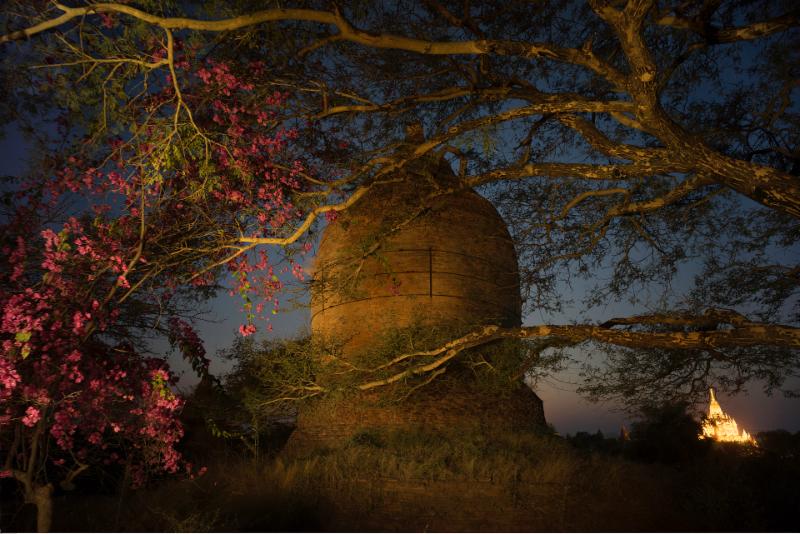 Shot in Burma (Myanmar) and Thailand, the photographs Frank Hallam Day selected for his "Shrines" exhibition, now through January 24, 2015 at Addison Ripley Fine Art, describe a sacred and profane continuum, photographs of ancient temples and stupas alongside anachronistic, often dysfunctional, gritty telephone booths. In all of the selections the mood ranges from jangled, surreal, dystopian to quiet and timeless, suggestive of a profound inner radiance. Under the artist's deft touch, the telephone shrines of Bangkok city streets are transformed into offices, shops or bulletin boards and the more conventional, picturesque shrines morph into god radios broadcasting into the night.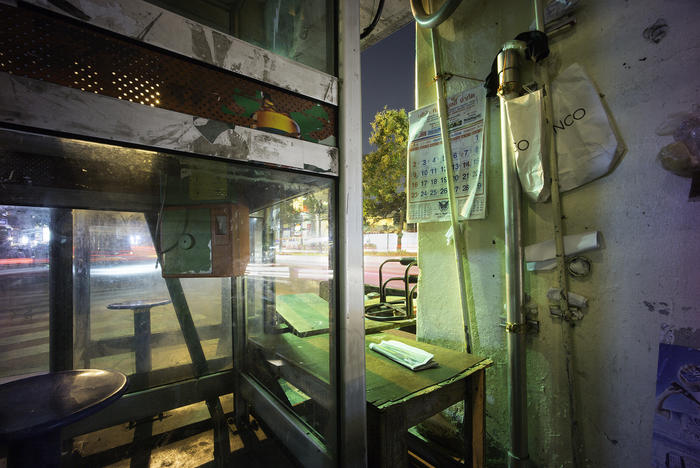 Frank Hallam Day has already been recognized for work done in Europe, Africa and throughout the East Coast of the United States. This body of work, taken over the last three years in Asia, represents yet another rich vein of material by the artist. He was the winner of the prestigious Leica Oskar Barnack Prize in 2012. He has won the Bader Prize in 2006 and was a finalist both for the Sondheim Prize in 2007, the Sony Prize in 2010 and the Voies Off Prize at Arles in 2010, and has received several grants from the District of Columbia Commission on the Arts and Humanities. He was Artist in Residence at Acadia National Park in 2007, and was U.S. Cultural Envoy to Ethiopia in 2008. He has juried and curated numerous photography shows and competitions in the Washington area. He also writes on photography for Photo Review.
For more information about the artist and his work, images from the exhibition or to schedule an appointment to view the work, please call Ms. Romy Silverstein at 202.338.5180.
Addison Ripley Fine Art is located at 1670 Wisconsin Avenue in Upper Georgetown. Tel: 202.338.5180