France's First Lady Comes to Cafe Milano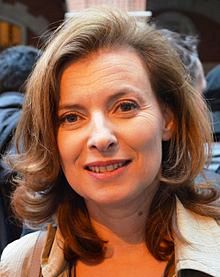 Looking elegant in a grey suit, France's new first lady, Valérie Trierweiler, had lunch Friday in Cafe Milano's outdoor patio with the French ambassador's wife Sophie L'Helias Dalattre.
Joining them at the table was political and social writer Jim Hoagland, who writes for The Washington Post.
The conversation held forth all in French.
Ms. Trierweiler, a French journalist in her own career, dined on grilled vegetables and branzini (sea bass).
She and French President Francois Hollande are in town for the weekend's gathering of economic summit leaders.
And, yes, on lookers did recognize the first lady.