Four Tips for Choosing the Right Olive Oil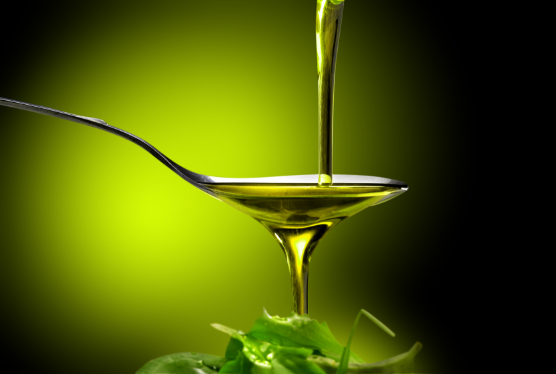 My clients regularly ask me how important using olive oil is. Of course, we have all heard about olive oil's health benefits. But there is still understandable confusion. I'm regularly asked, "How does olive oil compare to other oils? How does it work? What kind of olive oil is best? How much should I use?" My answer: It depends...
These are important questions as more and more science is finding that the nutrients in olive oil, called "polyphenols," are responsible for its superior health benefits. Increased longevity, reductions in cardiovascular disease, metabolic syndrome, obesity, diabetes, and various cancers, are among the benefits, confirmed a 2015 review of studies published in the British Journal of Nutrition. But olive oils can vary significantly in their polyphenol content. There are four times more phenolic compounds in high quality extra virgin olive oil versus low quality or refined olive oil - 232 mg vs 62 mg per kilogram of oil - so it is important you choose the right olive oil.
"99 percent of olive oil's health benefits are related to the presence of the phenolic compounds, not the oil itself," said Nasir Malik, NIH Scientist. "And without the polyphenols, you might as well use the less expensive canola oil."
Surprisingly, when tested by the U.S. Department of Agriculture, polyphenols were low in most commercially available olive oils. They also didn't live up to international quality standards defining extra virgin olive oil. These standards require an acidic pH, necessary to protect the nutrients. And the olive oils' pH had degraded - even in the highest end gourmet shops - according to studies conducted at the University of California at Davis Olive Center.
That's because olive oil's polyphenol content diminishes, and its acidic pH degrades over time, as days, weeks, and months go by after harvest. Other factors play a role, too: the harvesting methods, the age of the trees, the ripeness of the olives, the processing, and the storage. Since time, heat, and light affect polyphenol content, choose olive oil that:
Is no more than one year old (look for the harvest date on the label),
Is in an air-tight, dark glass, or tin container,
Is stored in a cool environment, and
Smells and tastes like olives, which could be fruity, grassy, or peppery.
Is olive oil better for your health than other oils? The answer is yes, according to a new study in Nutrition & Diabetes. For one, "The risk of type 2 diabetes reduced by 13% with increasing intake of olive oil up to 15 to 20 grams per day (3 to 4 teaspoons)," according to the study. When refined olive oil, or other oils, were compared, extra virgin olive oil (which was high in polyphenols) was more beneficial for the prevention and management of diabetes. It was associated with lower fasting blood glucose, and a lower Hemoglobin A1C, a three-month average of blood glucose and an important marker for diabetic complications.
Other studies have found high polyphenol olive oil improves health in many ways:
Increasing levels of good cholesterol (which helps clear artery-clogging fat from the bloodstream),
Improving artery wall health and functioning (important for healthy blood pressure, blood flow, reducing blood clots, and the risk of cardiovascular disease), and
Reducing oxidation and inflammation processes involved in many diseases from infections to cancer.

Image

Georgetown Olive Oil
To take full advantage of your olive oil's flavor and health benefits, save your recently harvested, high quality extra virgin olive oil for drizzling on vegetables, salads, or anything! When cooking with high heat, i.e., stir frying, use canola oil or nut oils instead, as they can be less expensive, and have higher smoking points so can tolerate higher temperatures without burning.
My favorite vinaigrette: Mix 1 or 2 tablespoons of olive oil with 1 or 2 tablespoons of freshly squeezed lemon juice, salt and pepper. The proportion of olive oil to lemon juice depends on how tart you like your vinaigrette. You can also add a smidge of mustard or herbs. Serve!
One shop in Georgetown which consistently sells high quality olive oils is Georgetown Olive Oil Company. It is locally owned and operated at 1524 Wisconsin Avenue. The shop displays rare-to-find information, such as the oils' date of harvest, provenance, and detailed descriptions. And you can taste any of the oils at any time. I highly recommend this cozy and friendly specialty shop where they clearly understand what makes a great olive oil!
For more detailed information on olive oil, read my Washington Post article: "Most Olive Oil is not as Healthful as You Think"