Four Course Dinner with Catoctin Creek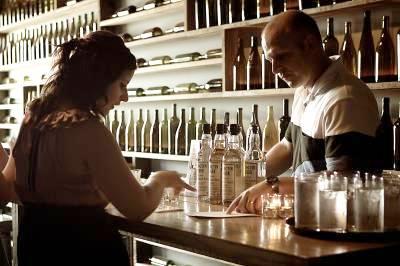 J&G Steakhouse and Catoctin Creek are teaming up on February 27th to offer a four course cocktail pairing meal from Chef Philippe Reininger's repertoire. The portions are on the smaller side so you can appreciate the flavors of each dish and the subtle notes of each cocktail.
First pairing: Pearousia Pear (limited release) with Rice Cracker Tuna Crusted Tuna
Second pairing: Watershed Gin with Jumbo Lump Crab Cake
Third pairing: Roundstone Rye with Bacon-Wrapped Gulf Shrimp
Fourth pairing: Mosby's Spirit with J&G Pepper Jack Slider
Founders of Catoctin Creek, Scott and Becky Harris, will also be at the event describing the spirits and telling their story.
Tickets for the four course cocktail pairing dinner are $46 per person. Purchase tickets here.
J&G Steakhouse is located in the W Hotel at 515 15th Street, NW.
Visit Catoctin Creek to find out more about upcoming events.