Foundry Church Celebrates Completion of New Space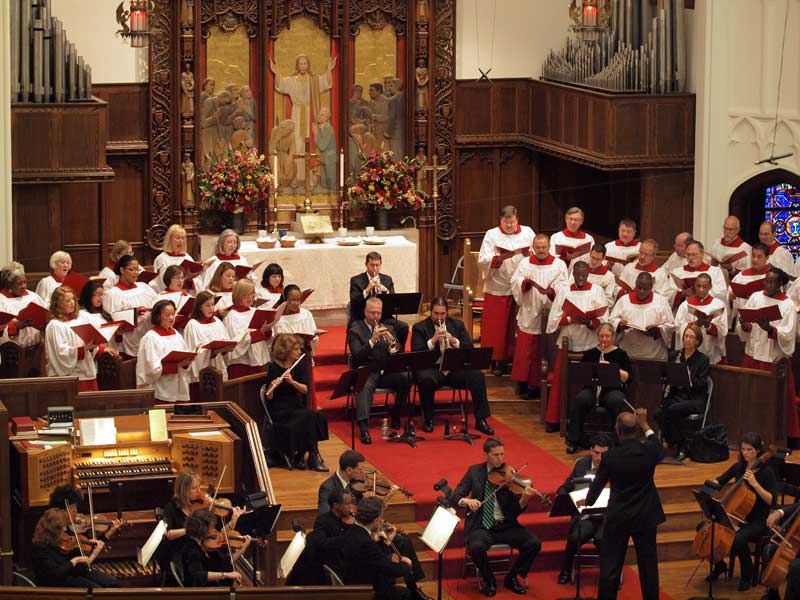 Dawn M. Hand, Executive Pastor/Chief of Staff of Foundry United Methodist Church announced the church will celebrate the completion of their new reception and fellowship space when it is consecrated on September 18th. This is just one year and five days after Foundry closed out the celebration of their 200th Anniversary with a church service attended by Hillary, Bill and Chelsea Clinton at which Hillary and Chelsea spoke from the pulpit. Now the church, one of Washington's most historic, is moving into their third century with a major renovation.
This project cost $6 million and was begun in 2013 as part of a long-term plan to renovate and restore major systems in the 112-year-old building at 16th and P Streets in the nation's capital.
Senior Pastor Ginger Gaines-Cirelli said "This work represents the confidence that our congregation has in our community and in our downtown location. We will use our church not only for worship but for many outreach and fellowship activities that will engage an even broader constituency in coming years."
Along with consecrating this new space which is adjacent to the church sanctuary Foundry also will inaugurate a new Sunday worship schedule on September 18, when the first service will begin at 9 a.m. and the second service will begin at 11:15 a.m.
The new space will allow Foundry members and visitors more immediate access to participation in church ministry and mission activities. It is important to note that this new space is the first major renovation at Foundry in half a century. It represents the first phase of a multi-part renovation of the building guided by a comprehensive plan developed originally by Pastor Dean Snyder and lay leaders over the last several years. Foundry's current Pastor has had her input into the long range plan as well. The idea as conceived was the church will have completely upgraded classrooms and office space, restrooms, choir practice areas, and major mechanical systems, such as air conditioning and heating.
Interestingly as with many renovation projects in old buildings, during the construction builders uncovered a number of historic artifacts, including original custom tile flooring in the narthex and a number of stained glass windows that had been obscured by previous renovations. All were restored to original condition.
The renovation was funded with $3 million in congregational contributions and a $3-million loan from Washington First Bank. Foundry is a community church and the community is invited to use the new space as they have always been invited to use space at Foundry. Fundraising for the next phase of the work begins in 2017 and of course Foundry is always looking for those generous members of the community who would like to show their appreciation for all Foundry has done over the years. If you know of an individual or a foundation who would like to make a donation you can contact Paul Hazen, Chair of the Church's Mission Possible Committee at phazen@ocdc.coop.