Founding Farmers of Bourbon Steak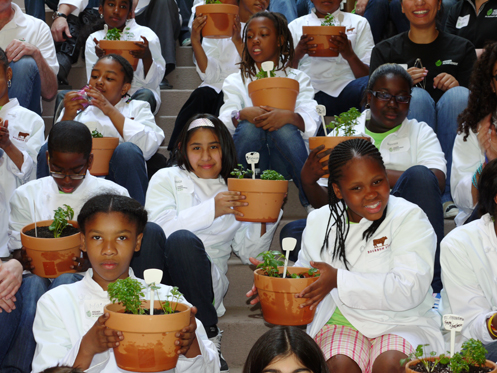 The Class of 2010 arrived today at Bourbon Steak Restaurant ready for a little digging. Through its partnership with Higher Achievement, a year round enrichment program for underserved students in DC and Alexandria, Bourbon Steak launched its Kid's Garden on the grounds of Georgetown's Four Seasons Hotel.
Image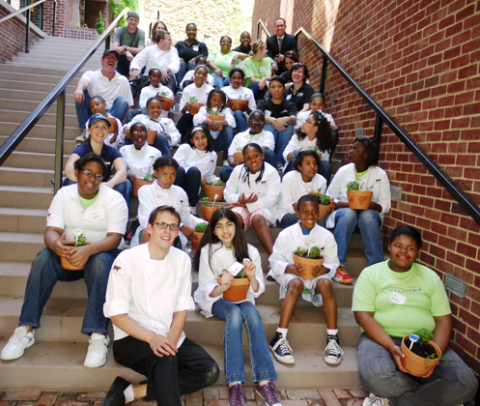 Liliana Baldassari, Four Seasons Public Relations Director, told us "the idea sprouted last fall" when she was talking with Lynsey Wood Jeffries, Higher Achievement's Executive Director. Started in 1975 right here in DC by Gonzaga High School teacher, Greg Gannon, the Higher Achievement program now serves 500 middle school kids a year, and is being replicated in Baltimore and soon in Richmond.
Image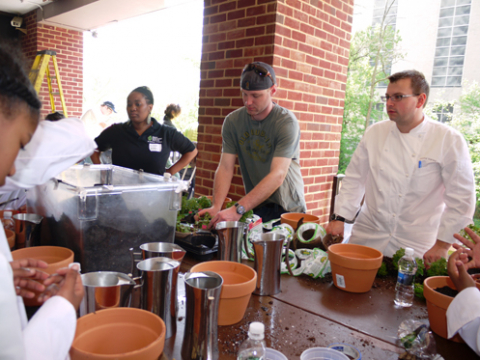 Bourbon Steak's, Chef David Varley (shown above) told the 20 young culinary artists," You are the future. Let's turn the clock back on food production, and close the circle." He explained that recycling begins when food is delivered to his restaurant, and all the wet waste is collected and sent to EnviRelation who turns it into dirt, enriched dirt, that is, and delivered right back to the restaurant for use in planting.
Image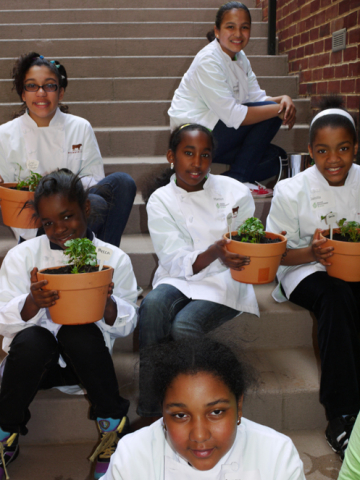 After preparing their very own pots filled with cilantro and basil (and dirt!) to take home, they were off to plant carrots, cilantro, basil, turnips, radishes, mesculin, swiss chard, and red and yellow beets.
Image
Jamaal Ellis of KIPP Key Academy (shown below) explained that his whole family loves to grow vegetables. His favorite? "I like potatoes because of the way you plant them. You have to wait awhile, but when they come up, they're something beautiful."
Image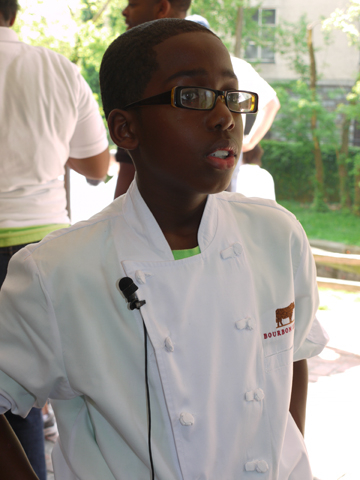 The garden includes the two top tiers reserved for kids and three rows for tea herbs.
Image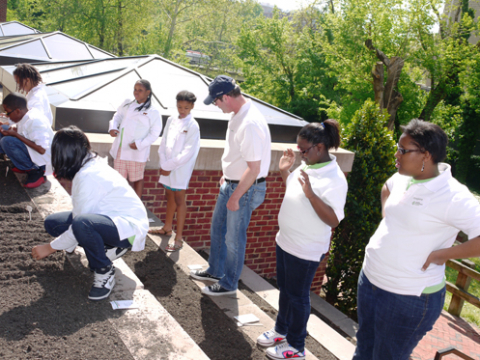 Along the canal, another embankment on the hotel grounds, started last year, now produces enough herbs for all the meals served at the hotel, Four Seasons' Executive Chef Doug Anderson told us.
Image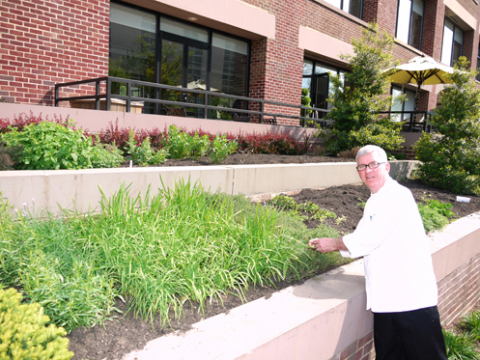 After promising Chef David to try everything, lunch was served: olive-oil roasted potatoes with rosemary and garlic, barbequed chicken, fennel salad with oranges, broccoli rabe, grilled arctic char, garden herb tabouli, and a grapefruit, pinapple, ginger ale cocktail. Delicious!
Image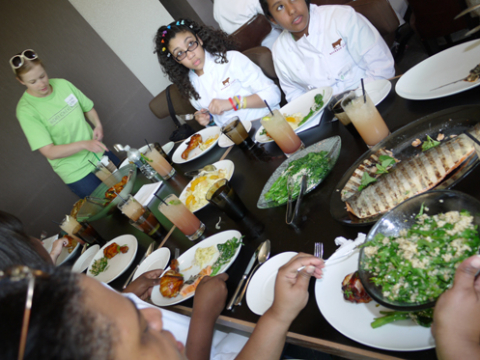 Later this summer, the kids will be back to reap what they sowed and help Chef David prepare a meal with their first crops. Closing the circle indeed.
Bourbon Steak is located in The Four Seasons Hotel at 2800 Pennsylvania Avenue. T 202.944.2026