Found: Affordable escape to New York. Vamoose!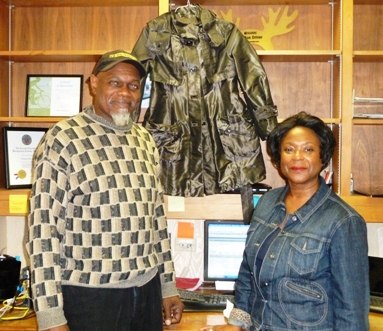 Georgetown to New York in four-and-a-half hours. Direct.
Skip the train, downtown traffic, the shuttle delays. Point to point.
Welcome to the new hip way to get to the City from it's tiny cousin to the south. (That's right: Georgetown, the mini-Manhattan.)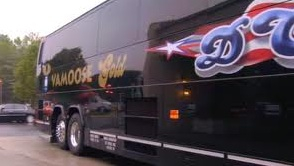 But get ready, it's a bus. In this case, one called Vamoose, taking off from Arlington, a short walk across Key Bridge.
On a recent Saturday, the driver has a New York attitude. "I go straight through. I don't make stops." She's warning the passengers on this sold-out expedition. "No reading lights in the first four rows." When you hear that tone, you listen. You obey. Hey, it's a commute, just get us there. Besides, it's 2:00 pm. Who needs reading lights?
It's surprisingly smooth.
You may get stuck in traffic. A baby may cry. But babies generally don't take the bus. Mothers wouldn't choose to do that. And the passengers, oddly, do not feel the need to yak on their cell phones.
Yes, you heard that right. Is this the one place in modern America where people don't want to be overheard? Blame it on the bus -- it's quiet. To have a conversation on your cell is to have 15, no 20, people hearing it.
So we go. It's one-quarter the price of the slow train on Amtrak -- $30 one way.
Can it be true? Could it be hip? Yes. It's cheap, it's hip, it's easy.
One recent Saturday, a Georgetown passenger takes the bus home from New York, and is so relaxed, she leaves a $400 coat in the overhead luggage rack. 10 minutes after getting off the bus, she realizes.
Phone calls, email messages to Vamoose. 24 long hours.
Then, a call. "Ms. Solomon, we have your coat. It's here for you to pick up."
A friend, in kindness, sets out to claim the beloved trench. Will it be wrinkled? Will it be ruined?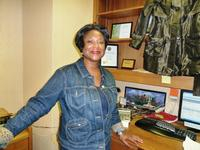 Hanging prominently on the wall at Vamoose regional headquarters in Bethesda, it hangs quite elegantly. Yvonne Brooks-Little, regional manager, says matter-of-factly, "We're known for service both on and off the bus. We don't find everything," she says, "but we have returned everything from iPads to $500 Jimmy Choo shoes."
In this case, the passenger's note read: "The coat was left on the right side upper luggage storage above the fourth row of seats. Thank you."
Two days later, after leaving her gunmetal grey Adolfo Dominguez trench coat on the seat, the passenger received the good news from Anthony Driver (yes, his real name, though ironically Anthony is a supervising manager, not an actual, ahem, driver). He had tracked down the missing coat. Then, he tracked down its owner from Georgetown.
Recently voted best bus to New York City by Bethesda Magazine, Vamoose has a solid fan base from students to cabinet officials who enjoy the service and convenience, not to mention the $30 ride. For an extra $20, Vamoose offers Gold service: a luxurious bus with only 36 seats and 50% more leg room.
Vamoose Gold Bus provides daily luxurious bus transportation between New York City and Arlington (as well as Bethesda and Lorton). For more information, including $20 off each way for Georgetown University and American University students, contact: www.vamoosebus.com