Fortessa: setting the world's best tables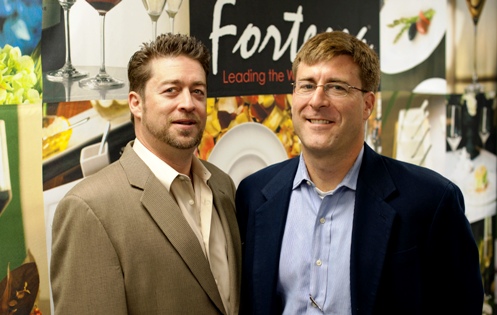 Perle Mesta and Pamela Harriman, the legendary hostesses famous for high society parties, would have approved of Fortessa, the popular supplier of superior dinnerware. But too bad for them, Fortessa wasn't around then.
It is now.
And, Fortessa is making heads turn at the table. Often, guests in-the-know will go to a multi-star hotel or restaurant – and that includes in Georgetown – and peek under the plates to see if the Fortessa logo is there. Chance are, it's there. Fortessa products can also be found at the finest retailers include Crate and Barrel, Pottery Barn, Sur La Table, and Williams-Sonoma.
The two entrepreneurs behind the hospitality providers are brothers: Scott Hamberger – a Georgetown University grad – and Eric Hamberger (Duquesne University). Both had their eyes on careers in business.
"The only question was what kind of business," Scott said in an interview with The Georgetown Dish. Way back when, they initially launched a career in international trade – with a credit card advance. They toiled out of a tiny office in McLean, Va., stacked with boxes.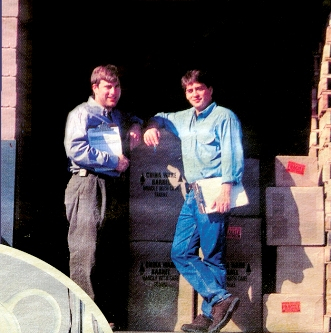 Their first product was Indian jewelry "because my mother is from New Mexico," Scott explained. It was the 80's, and they held wholesale parties. "The Sundance catalogue stole our thunder, but we knew we had identified the right trend."
From there, it was an easy leap to porcelain.
"We quickly identified inefficiencies in the market and found an excellent product from the German manufacturer, Eschenbach." One challenge they faced was that consumers were accustomed to name brands, not necessarily good brands. Eschenbach didn't catch on with consumers, but the brothers found a different response in commercial food service, where quality was paramount.
They had a sophisticated marketing approach. "We focused on the top 30% high-end market, where food service operators are selling an experience."
The company, founded in 1993, was first called the Great American Trading Company, Inc., with a mere two employees. Its focus from the very start was on quality dinnerware for culinary professionals and for the home.
In 1997, the company expanded its line to flatware, glassware and tabletop accessories, becoming a "total table" operation, and pioneered the concept of specialty dinnerware for the commercial foodservice market with a "Cuisine Collection" of square, rectangular and oval shapes.
The Fortessa brand was born.
Why was the newborn company named "Fortessa?"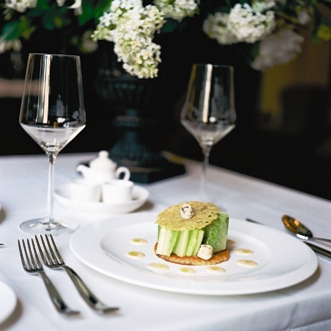 "The Italian word for fortress is fortezza," said Scott. "We Anglicized it with the 'ss.' We wanted a name that conveys solidity and strength with a flair for style."
By the late 90's, Fortessa was well established, and they started developing more of their products with factories all over the world.
Today, Fortessa is a leading designer, developer and marketer of quality tableware for the high-end commercial foodservice market globally, as well as for the luxury consumer market. Fortessais headquartered in Sterling, Virginia, site of its only outlet retail store.
Currently with more than 170 employees and associates worldwide, Fortessa's products appear in more than 20 countries.
One of their signature tableware lines, the "Accentz Collection," is "a canvas for the professional chefs to present their artwork." said Scott.
"Our customers sell memories. Our products are part of that experience. And that experience isn't reserved for formal occasions. You can also eat cereal at breakfast off them."