Former Mayor Tony Williams is the New Head of the Influential Federal City Council, Meets with Vincent Gray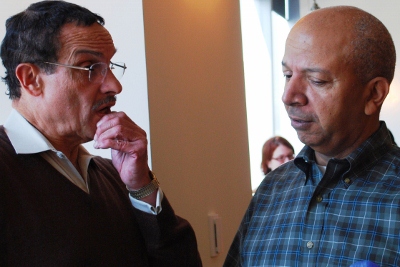 Former Washington, D.C. Mayor Anthony A. Williams has accepted the job as the new chief executive officer and executive director of the Federal City Council, an organization of civic leaders that works with public officials to solve key challenges facing the city of Washington, D.C.
He will assume the post on July 1. Williams met Thursday afternoon with Mayor Vincent Gray to discuss city issues.
The council announced the appointment Thursday on its webpage.
Williams succeeds John W. Hill Jr., who announced in October that he would not be renewing his contract.
Williams, 60, served as the fifth mayor of the District of Columbia for two terms, from 1999 to 2007.
Before then, he was chief financial officer for the District, managing to balance the budget and achieve a surplus within two years of his appointment, according to internet records.