Former Georgetowner Dan Rather returns to Washington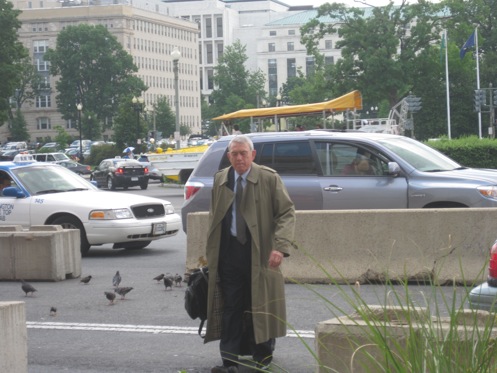 Former Georgetowner and CBS News anchor Dan Rather was spotted in Washington Thursday by The Georgetown Dish headed to Union Station after receiving the Robert F. Kennedy Journalism Award for the story, "The Price of an Afghan Bride" which aired on the network in March 2010 and was produced by Jenny Nordberg.
Rather, now at HDNet, and his wife Jean Rather were Georgetown residents when Dan was White House correspondent in the 1970s. Ever warm and popular Jean played competitive tennis at St. Albans, and son Dan M. Rather eventually graduated from Georgetown Law before becoming Assistant District Attorney in New York.
Think Dan has mellowed?
Rather's recent HDNet series called "A National Disgrace" starts with a two-hour report documenting a pivotal year and a half in the Detroit Public Schools, against a backdrop of history and the plight of one student desperate to succeed despite the odds.
Most recent Facebook quote: "There's an interesting article in today's New York Times about the increasing number of states turning to private prisons in order to save money -- but in reality, new data shows that private prisons can actually cost more than state-run prisons. But one thing is for sure, private prisons certainly make an astronomical amount of money themselves, as we reported in our private prison series two years ago."
That's the frequency, Kenneth...