Former Georgetown Student Makes First Film One of Meaning and Compassion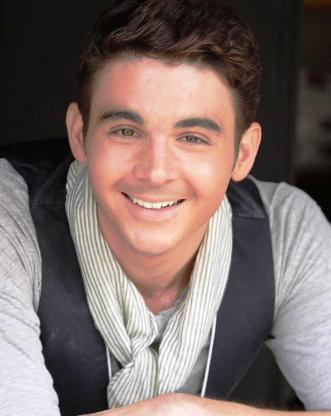 It isn't always that a young film student gets the opportunity to make and act in a film that has broad and current implications for the community. Jonathan Looper got that chance when a childhood friend reached out to him on Facebook and shared his story of facing mental illness and the impact it had on his own and his family's life. Jonathan tells his friend's story in a very real and compassionate way in the film My Only Son.
I first met Jonathan when he was a student at Georgetown University and looking for ways to have a political impact on the world. He is a smart young man from Oklahoma with great ambition and a strong sense of social justice. When I met him he was enjoying life in D.C. and had a diverse group of friends involved in the social and political life of the city. At some point he decided that he wanted to be an actor and that he could have an impact on the world through the medium of film. Many of us were surprised when he actually went to film school but not surprised that he has been successful. Life is often a series of coincidences and for Jonathan one came in early 2012 when that childhood friend reached out to him -- a friend he hadn't heard from since grade school. After reconnecting and sharing how their lives have moved forward, his friend opened up to him about his life and how he had been diagnosed with schizophrenia and the impact that had on his life. He also told Jonathan how he wished he were a better writer so that his story could be told and used to help others. Jonathan knew he could tell that story through film and it could be important for so many. That story became My Only Son -- Jonathan's film for his master's degree.
It is the story of a young man growing up in the West who joined the Air Force. He wasn't in for all that long when he felt compelled to leave so he could help care for his mother as she battled ovarian cancer. Back in the civilian world, he decided he needed to get a college degree. During his first semester he began having hallucinations and hearing voices that over a period of a few short weeks completely took over his life. After a while he shared this with his parents whose immediate reactions were that his hallucinations had to be a result of his taking drugs and they cut him out of their lives. Then in 2008 he was diagnosed with schizophrenia. What made his parents' initial reaction more interesting was that they had both studied psychology. His mother eventually told him that she never considered his problem could be a mental illness because "she never thought this could be happening to 'her' child."
In researching the film, Jonathan spoke to psychologists and asked how someone who studied psychology would not even consider that her son had a mental illness but rather blame it on drugs. One psychologist told him, "While her profession may be in psychology, she is "not a psychologist to [her] child;" that even a psychologist is human and subject to the same emotional responses (devastation, fear, denial, etc..) as any other parent whose child is going through something like this. That made Jonathan realize even more how relevant this story is today as countless servicemembers and their families return from war and work not only to find their way in a struggling economy, but at the same time are dealing with major life issues including mental illnesses. The film is the story of a young man's struggle for acceptance and understanding from his friends, family and finally himself while battling the onset of schizophrenia.
Jonathan was able to make this film because he convinced others of its importance and the impact it could have on so many people suffering from mental illness and their families. Most of the cast and crew donated their time or worked for little compensation. Equipment and locations were donated or gotten at greatly reduced rates. The realities of the film industry may make this the last time in his life that Jonathan can make such a film for so little money.
My Only Son is a beautifully made film that shows off Jonathan's ability both as a filmmaker and an actor. It will be shown at various film festivals and I believe people will recognize it is a story that needs to be seen and told over and over again. Society must remove the stigma from mental illness and ensure that people are able to get the medical help they need and the support from family and friends that will make their and all our lives so much better.
For more information on Jonathan Looper, visit My Only Son.
This column was first published in the Huffington Post.