Forever Lily Debuts at Apres Peau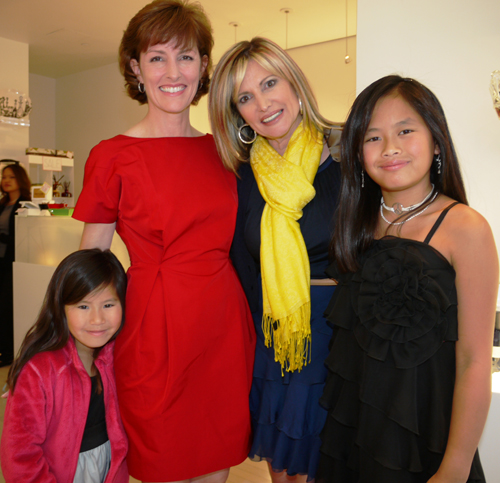 Inspired by her unexpected journey to motherhood, Beth Nonte Russell created the fragrance line, "Forever Lily" (recently nominated for a 'Fifi', the fragrance industry's answer to Oscar) and wrote a book. Wednesday night she came to Apres Peau to introduce her remarkable family, fragrance and memoir to Washington.
Image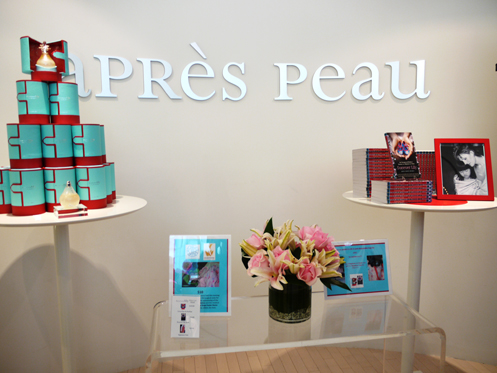 When I asked Beth whether "Forever Lily" was her first fragrance, she nodded. "I was a psychologist," she said, "when I brought Lily home." Ten years ago, all Beth had on her mind was lending support to her friend Alex when she accompanied her to a Chinese orphanage to adopt the baby girl that been abandoned at a railway station. The last thing Beth expected was that the new mother would be her. After all, she and husband Randy already had three children (from his previous marriage) and their family felt complete. But when Alex changed her mind in the last minute, and it would have meant returning a frail and neglected 13 month old to the orphanage, the decision was easy for Beth who had instantly bonded with baby Lily. And what did Randy say when you told him, I asked. "He was immediately supportive and told me to bring her home!"
Image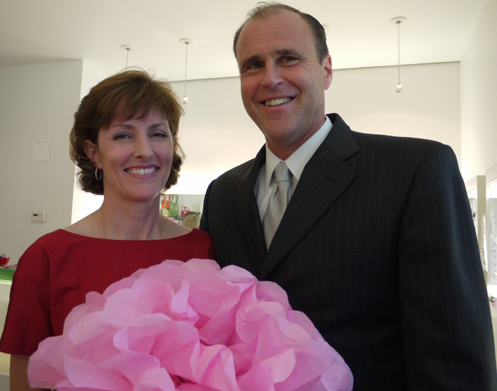 Beth and Randy Russell
Since her friend had already completed the adoption process, all that remained was for the Russells to legally adopt Lily in Virginia after a brief role as her foster parents. When Lily wanted a sister, the family returned to China for Jaden (shown below).
Image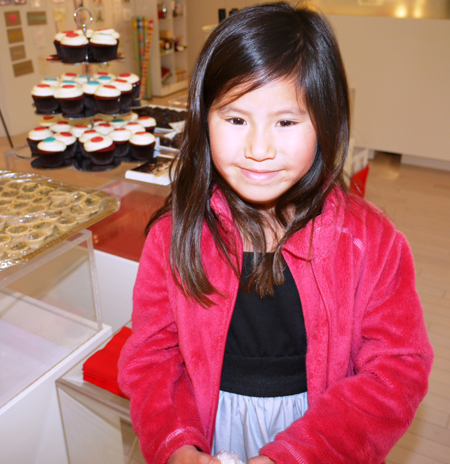 Motivated by the plight of orphaned children in China and elsewhere, Beth and Randy Russell founded the Golden Phoenix Foundation in 2006. The mission of the foundation is to end child abandonment worldwide. Ten percent of the proceeds of sale of the fragrance benefit the foundation.
It's always fun and fashionable when "The Face of Georgetown" hosts a party. Dr. Tina Alster opened Apres Peau (French for "after skin") to make the experience of finding the apropos gift easy and stylish. This world renowned cosmetic dermatologist and lecturer, is founding director of the Washington Institute of Dermatologic Laser Surgery.
Image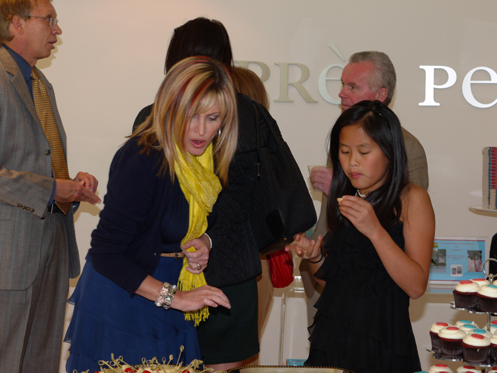 Dr. Tina Alster and Lily Russell
Image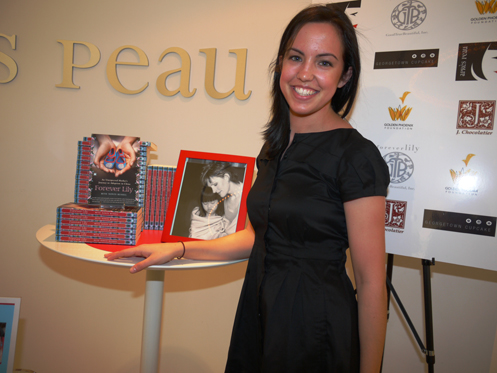 Jessica Freedman, Apres Peau's manager (shown above) told me, "There's great energy here. By embracing the unique, we offer a true boutique experience." What better place to launch a fragrance created to "aid the wearer in opening the heart and reaching for the highest … An enveloping Oriental blend, whose top note is dominated by clove and sweet accents of lemon and fresh lychee, middle note of fig and stargazer lily, and base note comprised of cedar wood, vanilla, amber and sandalwood." Just add love.
Image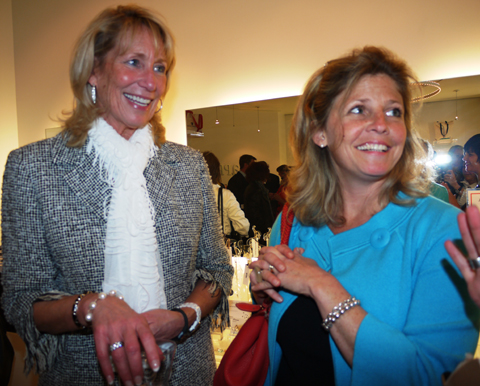 Kathy Neal and Courtnay Hamilton
Image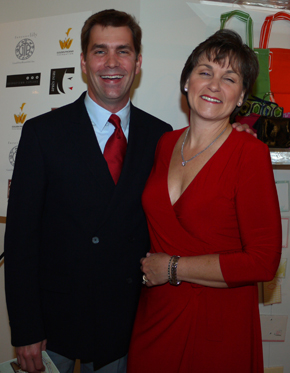 Paul Nonte and Lou Fisher
Image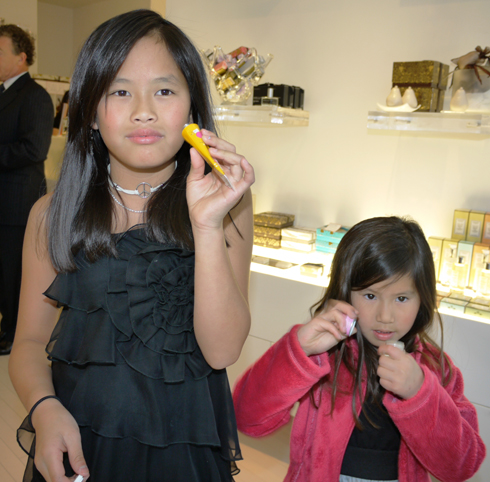 Lily and Jaden Russell
Image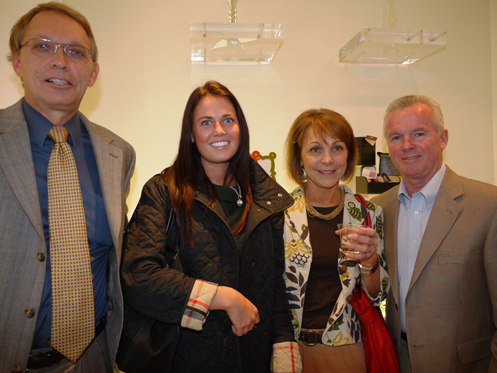 Ralph Linden, Molly Weaver, Ramsey Perron, John Bettinger
Image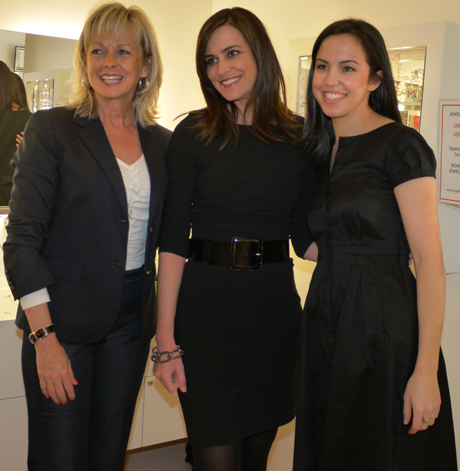 Janet Freedman, Dr. Jennifer Mac Gregor and Jessica Freedman
Image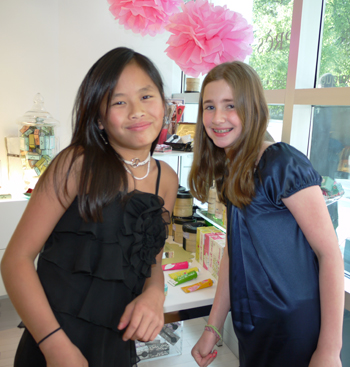 Lily Russell and Emily Hamilton
Image
Beth Nonte Russell and David T. Crow
Image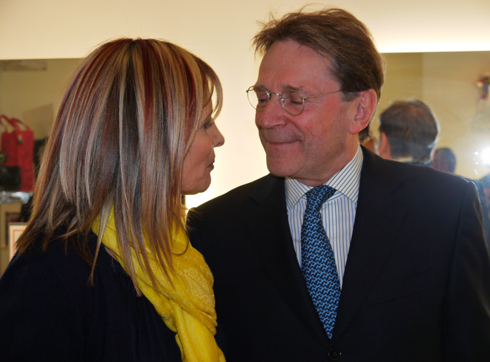 Dr. Tina Alster and husband, Paul Frazier
Image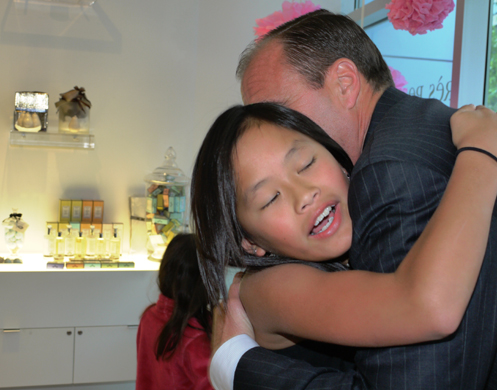 Lily and Dad
Image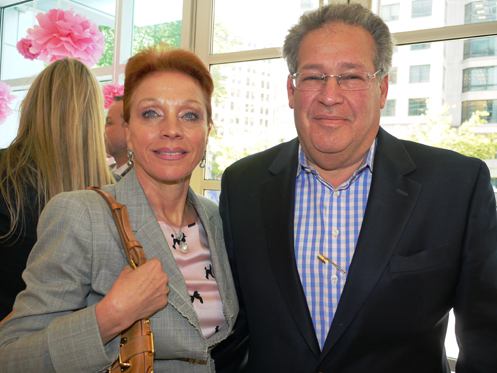 Elisabeth and Craig Wine
Image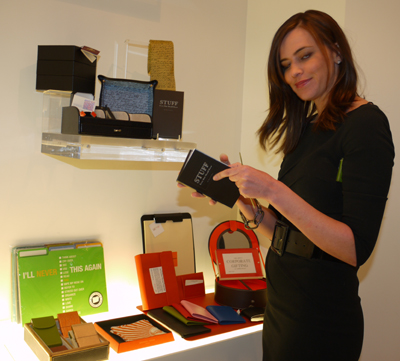 Dr. Jennifer Mac Gregor
Image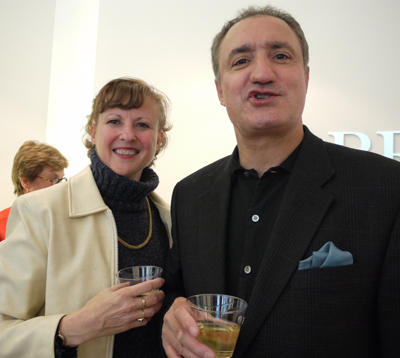 Evan and Pierre Rahal
Image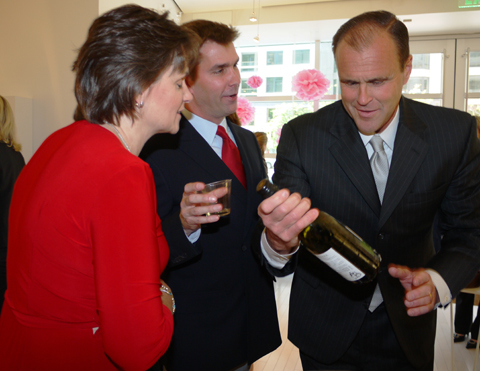 Lou Fisher, Paul Nonte and Randy Russell
Image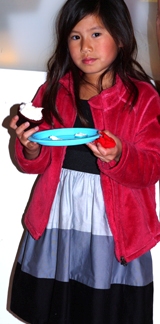 No Washington party is complete without a Georgetown Cupcake. Right, Jaden?
Image