Foraging for lunch at 1789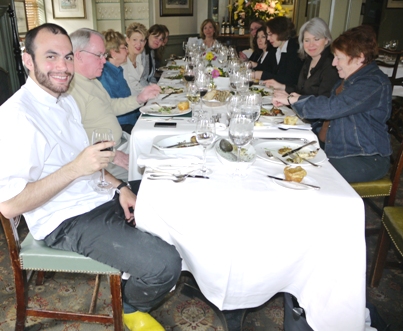 For 26-year old executive chef, Daniel Giusti and newest member of the 1789 culinary team, pastry chef Mallory Staley, Sunday morning at this historic Georgetown restaurant was all about "teaching cooking and having fun."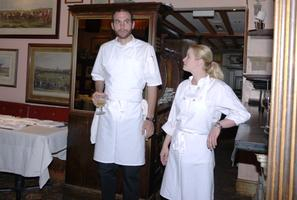 As Daniel told the group, "It's the season of the ramps (delicate flavorful wild onions much sought after by chefs with a short season to purchase and pickle)." Continuing a monthly tradition of inviting 12 for lunch, to prepare lunch, that is, March was all about fresh herbs and photogenic vegetables.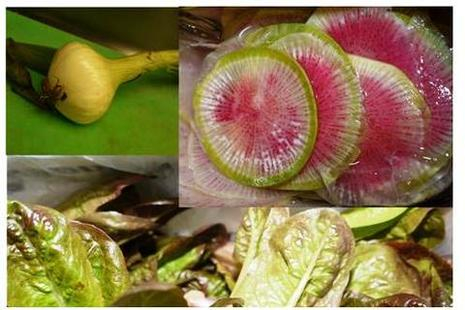 With no precise menu, as Daniel says, "Many recipes are wrong," six chopping boards and 12 pairs of nimble fingers began assembling the ingredients for a seasonally fresh and fragrant meal of grilled chicken, onion soup, green salad with slab bacon (easier to slice than pre-cut), herb and cheese popovers, young Vidalia onions with fonduta (think fondue without the forks), roasted potatoes and turnips. And whipped cream-topped chocolate pudding for dessert.
Maureen Johnston was there with Debbie Cully, lucky recipient of a Christmas-turned-birthday gift for her friend.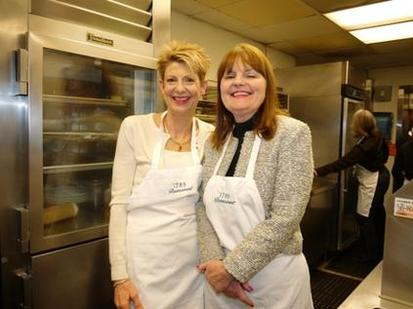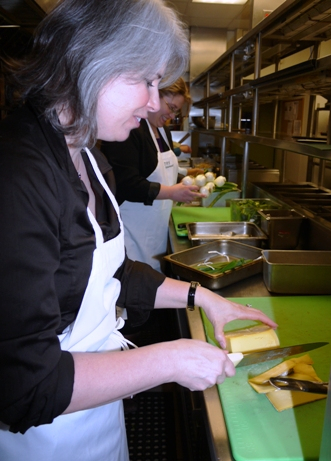 Daniel explained, "Rosemary and thyme are roasting herbs (the twiggy kind, not parsley or basil) and best for sprinkling on sliced potatoes."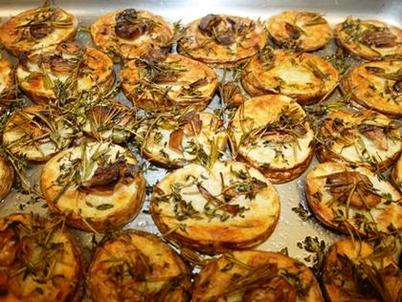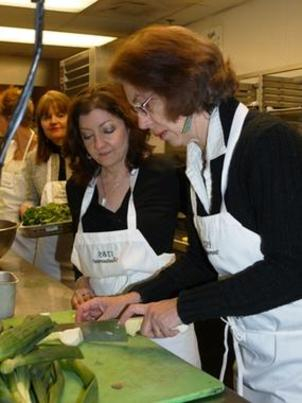 Mallory demonstrated how to make herb and cheese (cheddar) popovers baked in muffin tins (in every other space to allow for spillovers). Important to spray the pan first, and not to open the oven door while baking.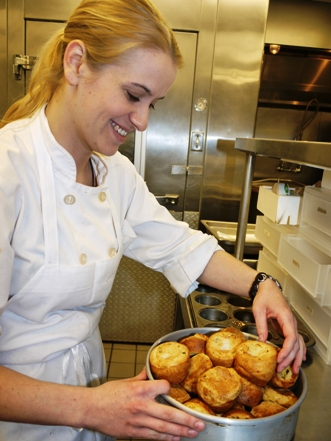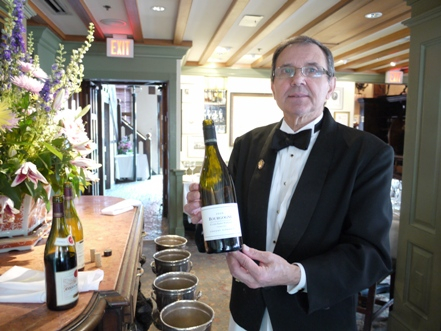 For information about joining 1789's monthly cooking classes, contact 1789 Restaurant.
1789 Restaurant is at 1226 36th Street. Tel: 202.965.1789