FNO with Hollywood on the Potomac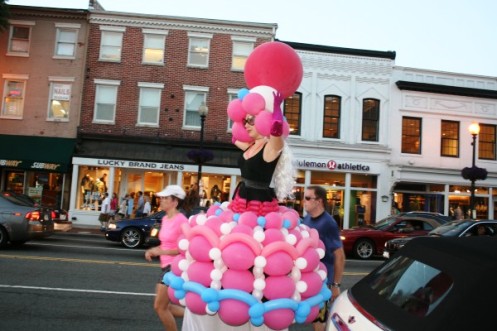 Washington's third annual Fashion's Night Out (FNO) turned Georgetown into a colorful patch of parties, music, dance, shopping; oh, and there was the traffic.
The Hollywood on the Potomac contingent started out at Cafe Milano and TOKA Salon, then hopped in a pedicab (whose motto is 'Wheel get you there') and moved on down to the Capitol File party.
Check out the action and interviews here.