Fluevog Opens in Georgetown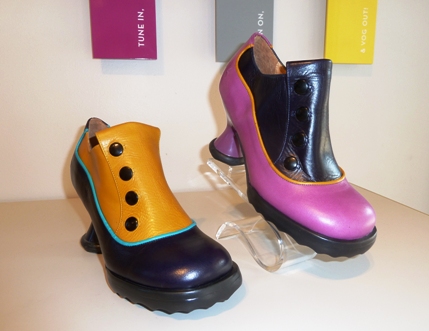 If you're already a 'Fluevoger' chances are you were in line outside the new Wisconsin Avenue store Saturday. If not, consider this your introduction.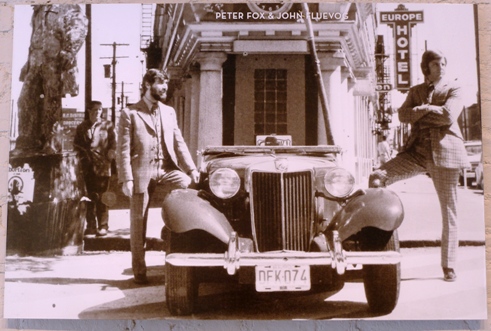 For 40 years, Canadian John Fluevog has been designing and selling some of the hippest, most comfortable shoes you'd ever want to walk a mile in. From the time he started in Vancouver with Peter Fox, the goal has been the same, says Georgetown manager, Cahtherine Wemette. "Three things you need to know about Fleuvog: 1) quality, that is all the shoes are hand-made or hand crafted, 2) they're comfortable, and 3) designs are fun and quirky."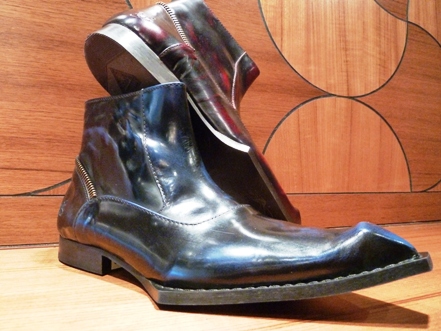 Lines (for both men and women) are called families and look a little retro and that's not accidental. Still overseen by John Fluevog, the collection each season bears his distinctive mark.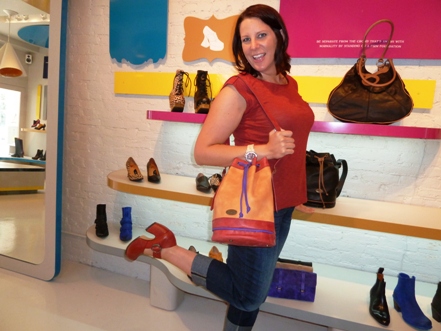 "D.C. needs Fluevog," Wemette explains. "We're much more about attitide and a way of life than simply a shoe a store." The messaging is clear, in fact, literally on the soles of the shoes.
Each of the nine U.S. Fluevog stores is unique. In Georgetown, the shop has women's in front and men's in the back with a colorful wall filled with inspirational messages and old photographs.
Never sold in any mall or discount shop, Fleuvog is all about customer service and making everyone who walk in feel comfortable about browsing and enjoying the experience.
Hours are Monday through Thursday from 11:00 am to 7:00 pm, Friday and Saturday from 11:00 am to 9:00 pm and Sunday from noon to 6:00 pm.
Fluevog is located at 1265 Wisconsin Avenue. Tel: 202.337.5683