Fleurir: Not your average chocolate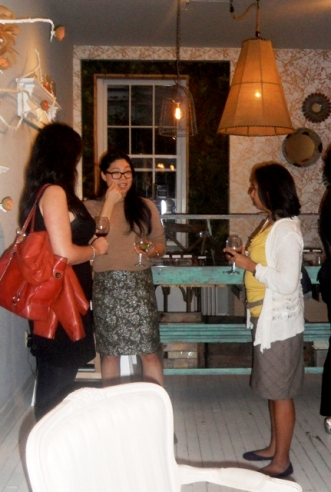 Take a quick left turn onto P Street and you'll want to keep walking. Why, you ask? There's a new chocolate shop in town, thanks to Team Fleurir. Ashley Hubbard and Robert Ludlow are chocolate connoisseurs. They're a young married couple with an extensive background in food, specifically chocolate. They've just launched Fleurir Chocolates, a cool new artisanal local chocolate shop, in the heart of Georgetown. "When this spot opened up, we said, this is the perfect location," Hubbard said.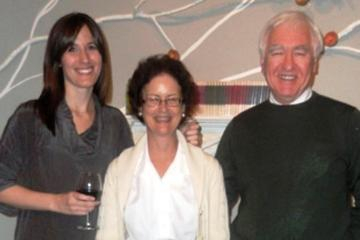 Combining the forces of Ludlow's Cordon Bleu expertise and Hubbard's marketing and chocolate background with the knowledge and experience from Robert's parents, Steve and Janet Ludlow, Team Fleurir is bound to blow the chocolate business out of the water.
The grand opening was Saturday, October 22, 2011. Guests who attended the opening were treated to S'mores featuring Fleurir's specialty chocolates, prepared carefully by Steve and Robert outside in front of the entrance.
"It's been spectacular…couldn't be happier," Janet Ludlow said. At the opening, guests could sample the following chocolates:
Southwest Bar (spicy, red pepper kick)
Lavender Shiraz (at first rich chocolate, then strong scent of lavender)
Brown Butter Star Arise Caramel
Crispy Honeycomb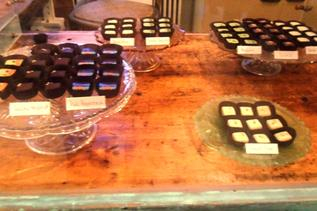 Guest favorites include the dark chocolates, particularly Lavender Shiraz, 85%, and Pink Peppercorn.
Other flavors on display in the main Fleurir cabinet included Wattleseed Joffee, Sesame Hazelnut, Coconut Lime, Almond Amaretto, Irish Coffee, and Ginger Rogers.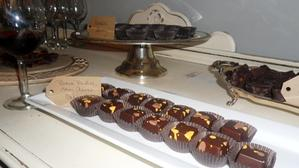 Julie Sheiber, of The Dish, said the Honeycomb was "not your average chocolate…loved it!" Another attendee said of the Southwest bar, "it's got a kick to it!"
To complement the chocolates, two red wines, 2006 Linfandel and 2006 Pinot Noir, were served. Guests could also try some hot cocoa, or even a few Cheesetique cheeses: Goat Gondo, Raspberry Bella Vitano, Etoroli, and Daffnois.
Team Fleurir is really looking forward to business in the coming weeks.
"It's been such a labor of love [with the preparation for the opening of the shop], Chen said. "Personally, I feel there is a need for a shop like this in Georgetown."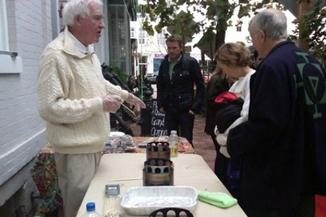 Ashley Hubbard says in the future they would like to max out on production and focus on facility. Looking ahead, for Valentine's Day, she said they aim to produce a lot of chocolates around then. Long-term goals? An online store, chocolate-making classes, tours, and wine & chocolate nights are in the works for Fleurir. Expanding general wholesaling into Maryland and more into Virginia, where the company got its start, is also on the agenda.
"We're taking baby steps," Hubbard said.
Fleurir is located at 3235 P Street. Tel: 202.465.4368