Flash mob robs Victoria's Secret in Georgetown mall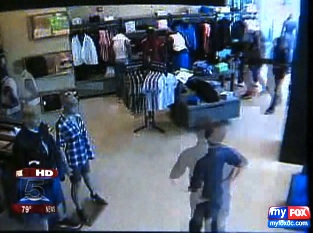 Police detectives are investigating a theft at a Victoria's Secret store Monday afternoon located inside the Shops at Georgetown Park, Fox 5 reported.
Lt. John Hedgecock said two men and two women entered the store at 2 p.m. and within a matter of seconds, scooped up lingerie and took off on foot.
"We have some information that they may be using some of the social media such as Facebook and Twitter to schedule an event if you will," Hedgecock said.
Similar incidents have occurred throughout Georgetown and other parts of the city and D.C. Police has officers patrolling retail districts on foot and on segways to be able to respond faster.
Anchor Will Thomas explains why security cameras don't necessarily deter crime.
Flash Mob Robbery Occurs at Victoria's Secret Store in Georgetown: MyFoxDC.com