Fit to Be Tried at Bonobos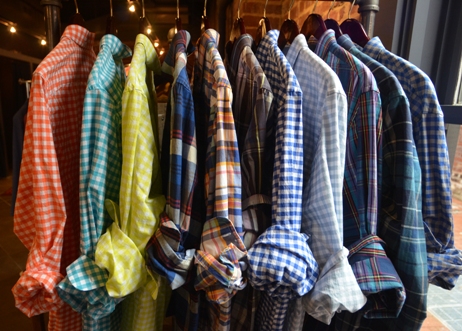 A technology-driven men's clothing brand, Bonobos opened in Cady's Alley this week.
With their focus on delivering great fit and customer experience, the company that launched on the Internet in 2007 is now the largest apparel brand ever built on the web in the United States.
In 2011, the company expanded off-line, creating e-commerce showrooms called Guideshops to bring personalized, one-to-one service to those wanting to experience the brand in-person before placing an order on-line.
Bonobos was named "One of America's Hottest Brands" by Advertising Age, "Best Men's Pants" by New York Magazine and one of Inc.Magazine's "20 Awesome Facebook Pages."
Bonobos is giving a special discount to our readers who book a Georgetown Guideshop appointment at www.bonobos.com/guideshop.com.
If you book your appointment by February 15th, you will receive 20% off a purchase of $150 + at the store by simply referencing "The Georgetown Dish" in the notes section when scheduling.
Bonobos Georgetown is located at 3320 Cady's Alley.