First Virginia Regiment Guards Georgetown's Old Stone House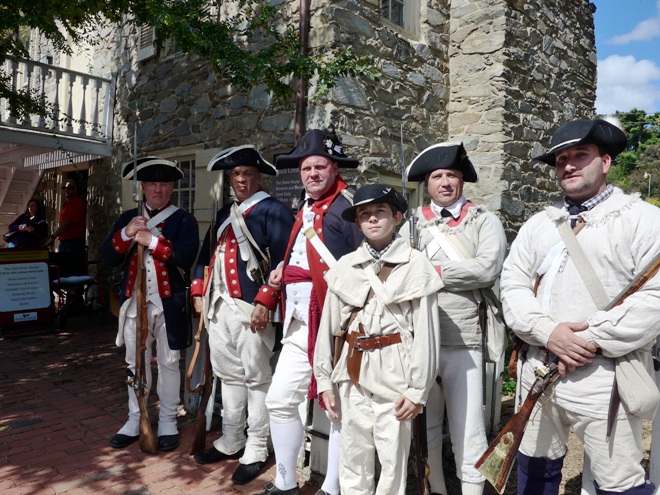 "George Washington crossed over the Potomac in Georgetown in 1781," says Brandt Heatherington of Virginia's First Regiment, pointing toward the river. "We're here to educate the public, and act as ambassadors for international tourists." Proudly, he explains, "Patrick Henry was our first commanding officer."
Thanks to the US Park Service, every year, on the first weekend of October, you can find these guys guarding Georgetown's Old Stone House.