First U.S. PAUL French bakery opening in Washington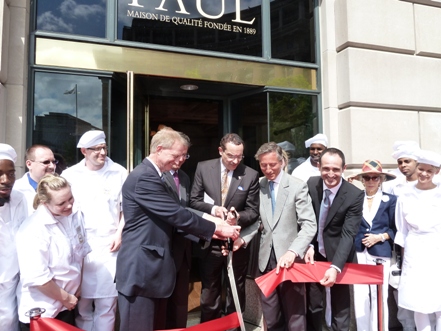 Move over, cupcake -- there's a new confection in town. PAUL USA, a 120-year-old upscale authentic French bakery-café, will officially open its doors on May 2 in Penn Quarter, followed by a store at Wisconsin & M Streets in August.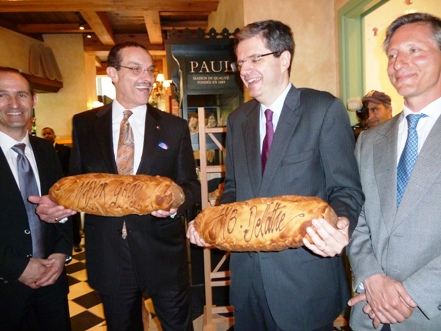 Would a president of Starbucks in France trade all that corporate cash to go back to basic French baking? Mais bien-sur! At least that's what PAUL president Philippe Sanchez decided to do. Tuesday PAUL welcomed Mayor Vincent Gray, French Ambassador to the U.S., Francois Delattre, Maxime Holder, Chairman of PAUL, Capital Restaurant Concepts CEO, Bechara Namour, and Ward 2 D.C. Councilmember Jack Evans. Also present, Capital Restaurant Concepts president, Paul Cohn.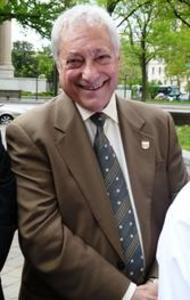 Elaborating on the long-standing relationship of PAUL and Georgetown-based Restaurant Concepts, Lisa Amore, PAUL spokesperson told The Georgetown Dish, "Bechara Namour opened PAUL in Lebanon 30 years ago. Today Capital Restaurant Concepts celebrates a new joint venture with PAUL in the District of Columbia, Maryland and Virginia."
"Discovering the passion for the art of baking in this family-owned business" is what persuaded Sanchez to relocate from Paris with his wife Sarah and their two children. Started in 1889 in Lille in northern France, PAUL now has 500 stores in 22 countries, including London, Amsterdam, Madrid, Tokyo, Bahrain, Belgium, Jordan, Qatar and Switzerland.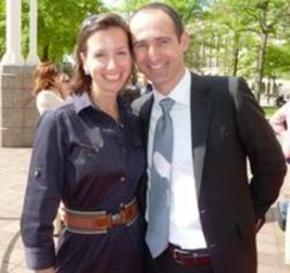 "It was love at first sight," Maxime Holder, PAUL's chairman told the guests, deciding to make Washington D.C. their first U.S. location. "It's very international, with lots of chefs and a great interest in good food here." As he turned to Mayor Gray, he added" This is your shop now, Mr. Mayor."
"It's impossible to imagine a meal without bread," French Ambassador Delattre said. So important, he noted, that "UNESCO recently named French bread part of humanity's cultural heritage." The ambassador made special note of the fact that PAUL is using flour from Wisconsin.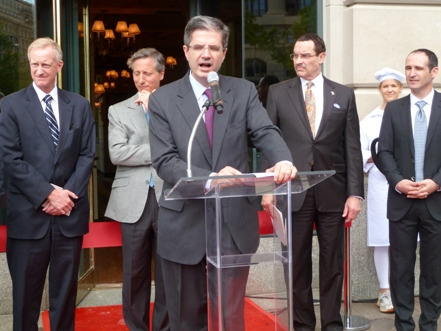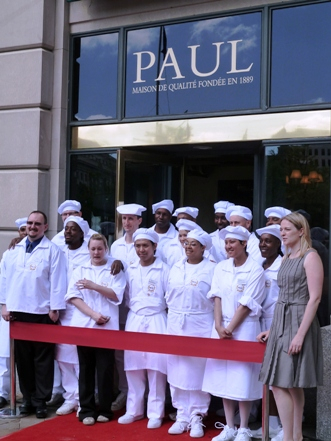 With "50 fantastic team members", Holder explained, "only three are French." Echoing Holder, Mayor Gray said, "A milestone for the city, PAUL's 501st store. This sends a message that our city, how Penn Quarter is growing. People want to walk. They want to live in downtown. One of the most exciting pieces of news is that the majority of people working here live in D.C." In closing the mayor announced, "Let's Welcome PAUL!"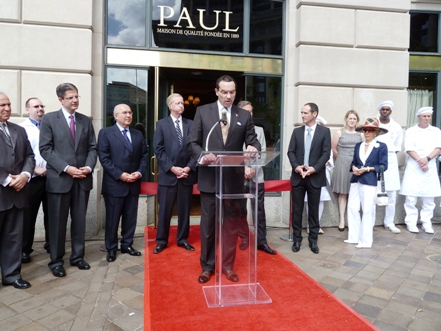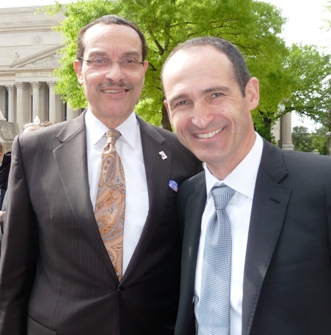 Inside guests enjoyed Champagne Mimosas, croissants, pastries, sandwiches and French macarons (D.C.s new cupcake?)