First Peak at The Jacobsen Collection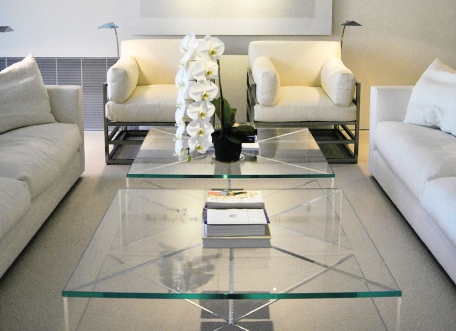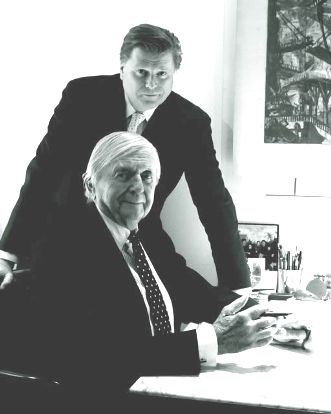 "This is an exclusive chance to own pieces from the collections of our private clients around the world, from Japan to Greece to Australia … all consolidated in the 20007 zip code," says Simon Jacobsen.
On October 18th, for the very first time, a collection of 50 iconic pieces of home furnishings designed by Hugh Newell Jacobsen and Simon Jacobsen (son and partner) will be made available to the public.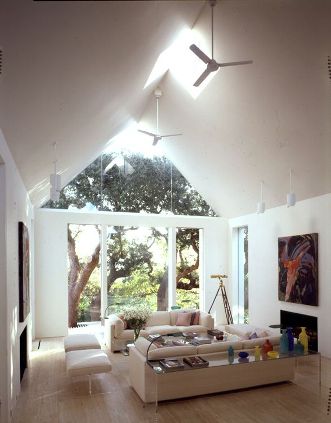 Launched in 1958 by Hugh, the Jacobsen Architecture firm has developed a signature style that uses simple geometric forms to reinterpret vernacular buildings in contemporary ways. Their international projects include residential and institutional (and recently their first winery, Boxwood in Middleburg, Virginia). More than 50 years and 120 design awards later, their Georgetown office is busier than ever.
"Iconic pieces, from the typical palette of Jacobsen, right out of the books and magazines, made for titans in business, politics, and entertainment," says Archer owner, Robert Chapman. The collection, including seating, tables and lighting, will be manufactured by this Georgetown-based leading manufacturer and designer of fine home furnishings, all with Jacobsen-licensed designs, and all made in the USA.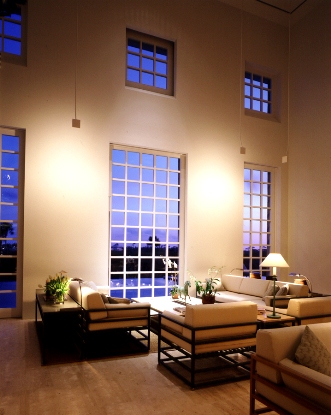 On a personal note:
For all of my adult life I've been a fan of Jacobsen architecture. In my 20's I went to my first Hugh Jacobsen lecture, where for some reason, what stands out is the advice to always plant lavender flowers in the garden. It makes the grass look greener, said Hugh. Of course, he's right.
Then I fell in love with "Tuscan Villa," an Italianate remodel (1961) on Q Street and somehow managed to take walks past that house weekly, even though I was living in Dupont Circle at the time and it was not on my way to anywhere. I must confess, I was not happy when recent owners painted the exterior grey from 'Jacobsen white.'
Fast forward a few decades and I was delighted to learn that Georgetown's first modern home, designed by Hugh, called the "Trentman House" (1969) is now lovingly inhabited by friends who cherish every signature Jacobsen touch (including the prototype of the egg cart design bookcase).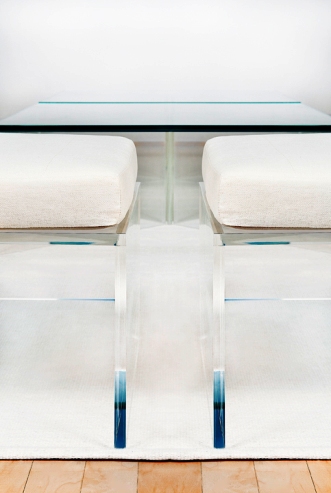 Then there's the recently completed, and my all-time favorite (for its residents and design), the "Alster-Frazer"home, once owned by Herman Wouk. Imagine five stories of museum-quality modern furnishings showcased against custom white Jacobsen built-ins everywhere. A renovation executed with a respectful nod to its Federal roots, an unapologetic appreciation for contemporary luxury, with its seamless addition of a swimming pool AND three-car garage ... in Georgetown!
Three years ago when I wrote my first article for The Georgetown Dish (a two-part Walk & Lunch with Hugh), I discovered we share a tree! Yes, the tree between the back of my home office and the back of Jacobsen Architecture fills with robins every winter which we both delight in calling our own.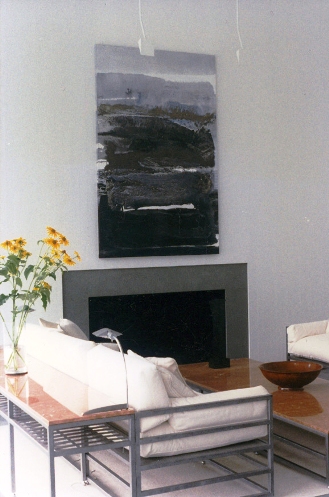 And last year, Simon graciously agreed to write for The Georgetown Dish on "Vanished Washington," lending his unique and passionate views on what we've done to our historic city.
As best I could (and afford) I've incorporated many Jacobsen tenets into my life and decor. My walls aren't as white as they'd like, my closet doors not as tall, and I do have those pesky baseboards, but on the plus side, I have arrived at systemic solutions (from seating to window treatment, lighting and storage) and remain a commited minimalist with a soft neutral palette and a very large ficus in the corner of my living room.
So, it is with enormous pleasure that I announce The Jacobsen Collection.