First Lady Gets Out of White House for Charity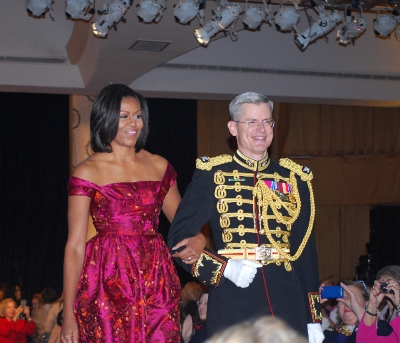 Michelle Obama, in a satin-like off-the-shoulder red dress, told a packed crowd at the First Lady's Luncheon that the annual event not only "gets me out of the house" but it also offers an opportunity to underscore one of her favorite missions: community service.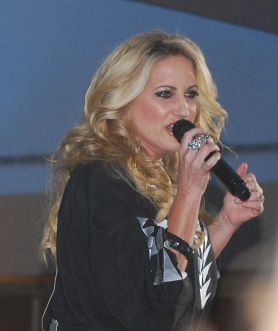 Wednesday's invitation-only lunch celebrated the 100th anniversary of the charitable event, held by the Congressional Club, an organization made up of spouses of members of the U.S. House and Senate. Staged at the Washington Hilton Hotel ballroom, the luncheon honors the spouse of the president of the United States.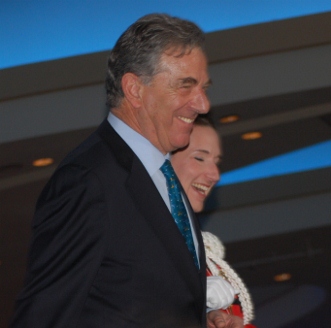 "…some of my best memories are when I go out into the community," said Mrs. Obama in her talk, and noted her work with the homeless, children and various charitable causes. She also gave a special shout-out to American military spouses for their sacrifices in raising their families while their husbands and wives serve the nation.
Texas-born country music super star Lee Ann Womack donated her time to the luncheon, belting out some of her hit songs. Planning committee chair was Helen Green, wife of the Texas Congressman Gene Green of the 29th District.
Always a charmer is the handsome, good-natured Paul Pelosi, husband of Congresswoman Nancy Pelosi, D-Calif. With a grin on his face, he hoofed it down the runway on the arm of a female military escort.
The audience is predominately female, with only a smattering of the opposite sex.
The tickets sales are given to charity, this time to the Healthcare for the Homeless – Houston.