First Lady Breaks With Tradition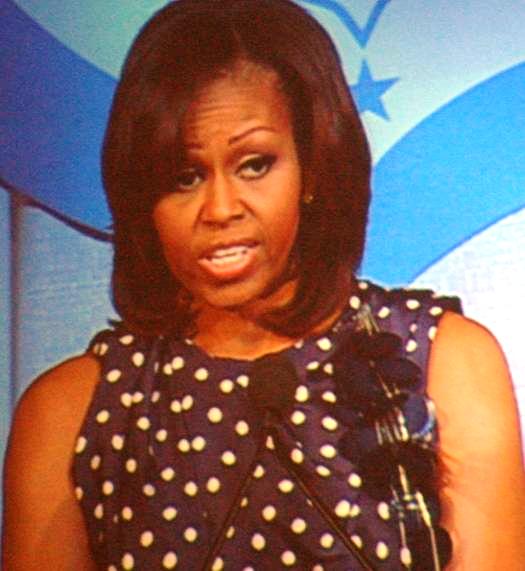 Michelle Obama showed up more than an hour and a half late Wednesday for the Congressional Club's annual First Lady's Lunch in her honor, but she made up for a bit of the lost time by breaking with the usual way of doing things: she skipped parading down a runway on the arm of a military escort, a tradition of the event for decades.
Instead she strode directly to the dais from backstage.
One blog, Obamafoodorama, quoted a White House official as saying she was delayed by a bomb threat earlier in the morning in the Washington Hilton garage. The blog said the threat was deemed false. No details about that were heard at the event.
When she arrived, she sat down for lunch and spoke to the gathering of hundreds of guests at the Hilton's International ballroom.
For as long as old timers can remember, it was a customary ritual for the First Lady to be introduced at one end of the runway, then she waves as she walks "Miss America-style" to the other end where the main dais is set up.
Mrs. Obama also did not attend the pre-lunch reception for event sponsors. As the time for expected arrival passed and organizers anguished, other introductions were made and those dignitaries did the catwalk, including Congresswoman Nancy Pelosi's husband, Paul.
"…when she gets here" was repeated several times by organizers as to the timetable.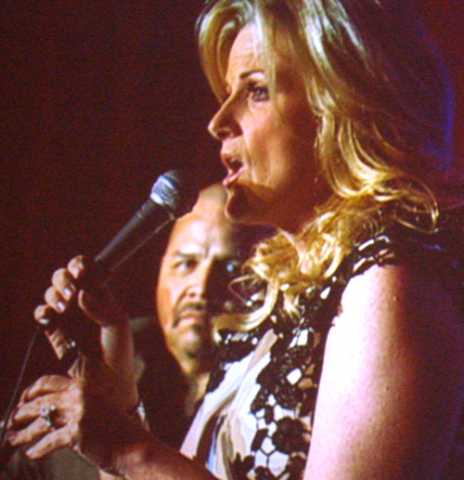 Mrs. Obama, dressed in a simple dark blue and white polka dot sleeveless dress, delivered a warm tribute to people who responded heroically to help others during the tragedies in Newtown, Boston, and the explosion in West, Texas. She also spoke with passion about the fears of youngsters attending schools in high-risk neighborhoods and touched on the concerns of young people growing up in today's uncertain world.
The Congressional Club, founded in 1908, honored Mrs. Obama -- as stated in the literature -- for her "dedication and work with military families and her program to encourage healthy eating and exercise." The club's membership primarily consists of the spouses of members of the House and Senate in Washington, D.C.
This year the event carried a "Georgia" theme since Planning Committee chair was Mrs. Billie Gingrey, whose husband is a Georgia Republican congressman. Charitable recipient for the event was the Good Samaritan Health Center of Cobb.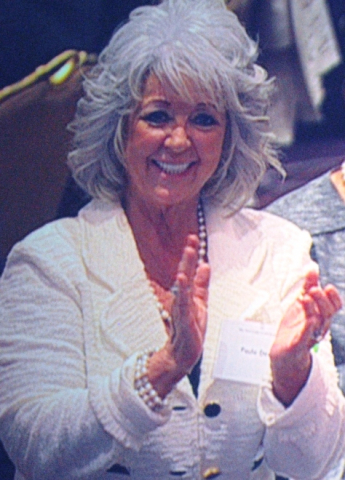 Two Georgia-connected celebs were part of the luncheon: county star Trisha Yearwood who sang "Georgia on My Mind," among other tunes, and a slimmed down Paula Deen, author of cookbooks and host of several TV cooking shows. The luncheon menu highlighted "Paula Deen's Sweet Georgia Peach Honeyed Shrimp."
Just a few locals spotted at the packed luncheon were Democrat fundraiser Esther Coopersmith; Teresa Heinz Kerry (wife of the Secretary of State); Brett Greene, CEO of American Management Corporation, and his wife Tiffini; Maxine Champion, president of Champion Strategies LLC; and Barbara Hawthorn, interior decorator and a leader of charitable events.