Culture
|
August 30, 2023
|
The First Family With Cassandra Good
Learn more about the private life of George Washington.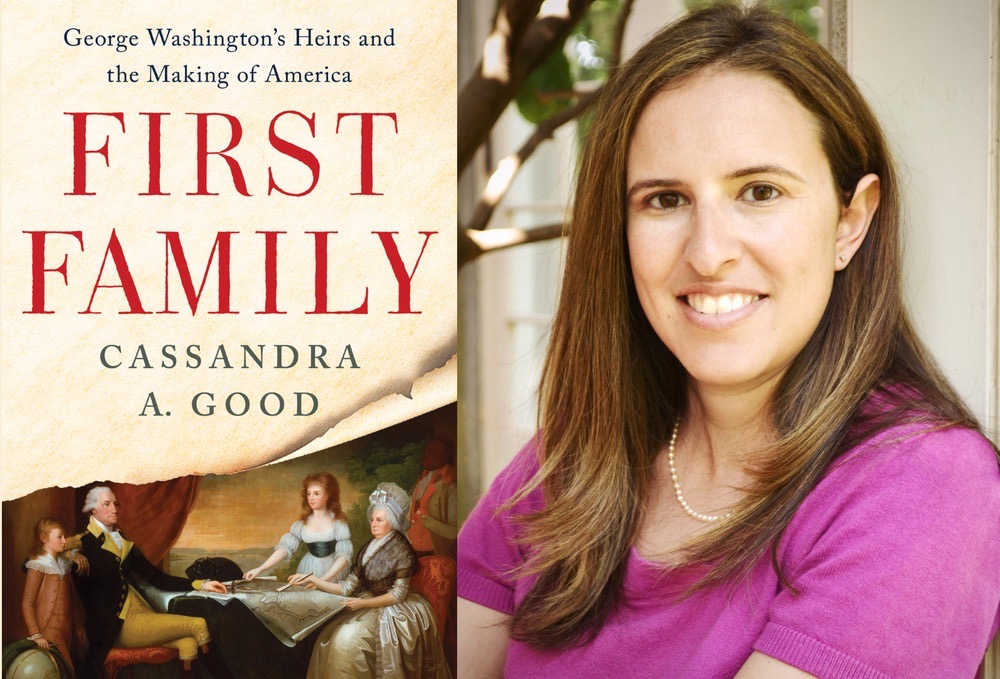 Come to Woodlawn & Pope-Leighey House on Saturday, September 9, 2023 from 1:00 to 2:00 pm to meet First Family author Cassandra Good.
While it's widely known in America that George and Martha Washington never had children of their own, few are aware that they raised numerous children together. In First Family, we see Washington as a father figure, as well as meet the children he helped raise and trace their complicated roles in American history.
The children of Martha Washington's son by her first marriage--Eliza, Patty, Nelly and Wash Custis--were born into life in the public eye. Raised in the country's first "first family," they remained well-known as Washington's family and keepers of his legacy throughout their lives. By turns petty and powerful, glamorous and cruel, the Custises used Washington as a means to enhance their own power and status. As enslavers committed to the American empire, the Custis family embodied the failures of the American experiment that finally exploded into civil war--all the while being celebrities in a soap opera of their own making.
First Family brings new focus and attention to this surprisingly neglected aspect of George Washington's life and legacy. As the country grapples with concerns about political dynasties and the public role of presidential families, the saga of Washington's family offers a human story of historical precedent.
Cassandra Good is a writer and historian focused on gender and politics in early America. She is an associate professor of history at Marymount University and the author of the prize-winning Founding Friendships: Friendships Between Men and Women in the Early American Republic, (Oxford University Press, 2015). She has written for Smithsonian.com, Mental Floss, The Atlantic, and Slate.
Books will be available for purchase and signing. Event is free with optional donation. Register here.
Woodlawn & Pope-Leighey House is located at 9000 Richmond Highway, Alexandria VA.