Fiona Greig to run against Jack Evans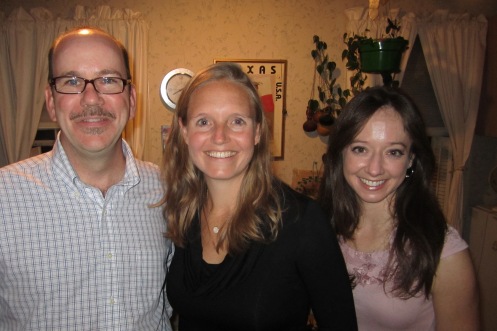 Georgetown resident and potential D.C. Council candidate Fiona Greig met with a small group of Dupont Circle residents Monday night who urged her to take on 20-year incumbent Jack Evans to represent Ward 2.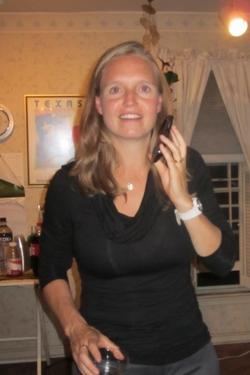 Arriving at the event on her bike, the 32-year-old McKinsey & Co. consultant told the group, "I believe we deserve better government, more efficient government, more ethical government and a full-time Councilmember [in a Council where there is] less profanity, that is open and accessible." Grieg, a Harvard PhD, moved to Washington from Cambridge, MA in 2007 and lives on 27th street. "I'm not a Washingtonian," she said. "I'm fresh and don't come with the baggage, special interest favors and promises I've made to people." Greig, who has been meeting with a group of supporters for some months and said she is still exploring a candidacy, said D.C. residents deserve a clearer, forward-thinking vision for the city. "I am representative of many people who come to D.C. and Ward 2 who want to stay here," she said. The community bank and microloan expert said residents need a "leader in the community to inform families of their choices." Greig said the ward needs "a 20-year vision for a secure community."
Greig, married with a two-month old baby, said she feels "compelled to serve ...for my daughter where she can get a good education and enjoy living in the city."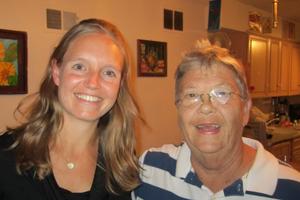 Greig favors the recent tax increase from 8.5 to 8.95 percent for the District's highest-income residents. "I'm in favor of the tax increase [that just passed] while entering into conversation on how to increase efficiency of government." Greig said she would use her experience in federal and local budgets to "reduce and prevent deficits." Budgets shouldn't be a matter of "adding and subtracting, i.e., adding taxes or cutting services for the poor" she said. "You can find efficiencies ... it's not too much to ask as a full-time Councilmember." Asked whether she would support the D.C.-subsidized new convention center and Adams Morgan luxury hotels as well as a new soccer stadium in Anacostia, Greig said economic development "is not simply through real estate, real estate, real estate….I don't see why these projects couldn't be 100% private funding." Greig said she recently met with Evans at Marvelous Market. "He gave a stump speech…a lot about past 20, 15, 10 years, not about the future." More about Greig's exploratory campaign is on Facebook.