Fiola Mare Opens at Washington Harbour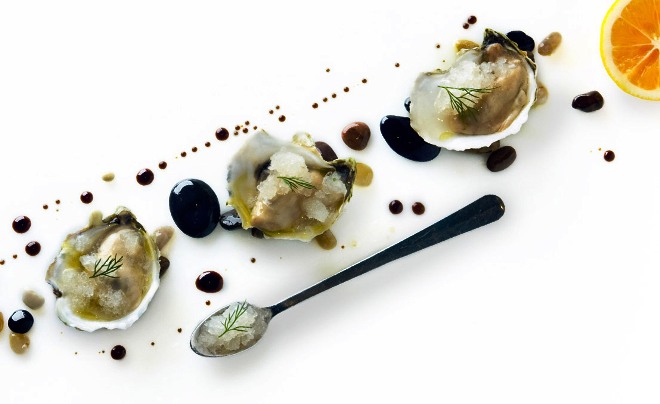 James Beard award-winning chef, Fabio Trabocchi, is opening his third D.C. restaurant, Fiola Mare cucina di pesce, at the Washington Harbour in Georgetown on Friday evening, February 21. Like his flagship restaurant Fiola, Fiola Mare will offer world-class hospitality and service complete with a one of a kind view of the Potomac River.
"Our inspiration comes from the coastal restaurants that dot the entire Italian peninsula, on the Mediterranean and Adriatic coasts. The foundation of Fiola Mare is the highest quality seafood available today - from lobsters, oysters, local and imported fish, sustainable Italian caviar, hand made pastas, Italian wines and Italian inspired cocktails - the sum of it all is simplicity, purity, natural flavors and elegance," says Trabocchi. "The idea of the restaurant and the waterfront location are inseparable."
Trabocchi will present fine coastal fare, prepared with his personal Italian interpretation, as he embraces some of his favorite dishes from Italy, Spain and his adopted homeland in the US, at the iconic Georgetown Harbour. Over stunning waterfront views, guests may choose to begin the meal with Fiola Mare Oysters & Caviar with Prosecco Zabaglione; Frutti di Mare seafood platters; Tutto Crudo! Italian style raw fish preparations such as Nantucket Bay Scallops with Norcia Black Truffle, Sea Urchin Panna Cotta with Meyer Lemon and Olive Oil Croutons; and Italian Caviar selections. Pasta and Risotto dishes include Sardinian Cavatelli of Vesuvio Tomatoes, Basil, Formaggio di Fossa; Gragnano Spaghetti with Middleneck Clams, Parsley, Chilies; Bucatini with Red King Prawns and Catalina Sea Urchin; and Venetian Style Acquerello Risotto with Squid Ink, Cod Tripe & "Kokotxas".
A principal component of the restaurant is the "Seafood Market Counter," from where guests may select whole fish (Dover Sole, Spanish Branzino, Calamari, Mediterranean Dorade, Turbot), priced per pound, grilled, then filleted by staff tableside.
Fiola Mare is located at 3050 K Street (entrance at 31st Street and the waterfront). Tel: 202.628.0065