Finland's Ambassador In the Spotlight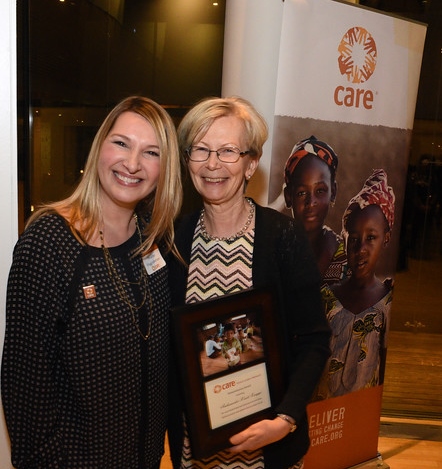 Finland's Ambassador Kirsti Kauppi hosted D.C. decision-makers at a CARE Global Leaders Network reception on Tuesday to underscore the connection between food and nutrition security, and a clean environment.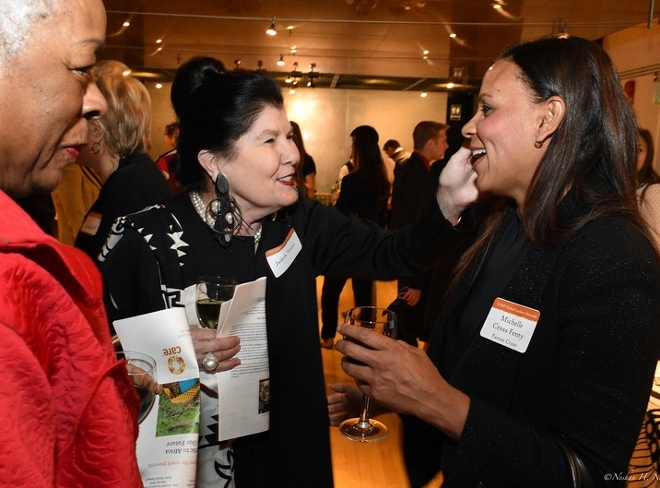 Ambassador Kauppi, joined by celebrity chef Spike Mendelsohn, said: "Environmentally, economically and socially sustainable development is necessary to ensure a stable food supply for people from the Arctic to Africa….We are grateful for CARE's work around the world to support small farmers and advocate for global action against climate change."
She also noted that after World War II, CARE was instrumental in helping her country's people recover from the incurred devastation.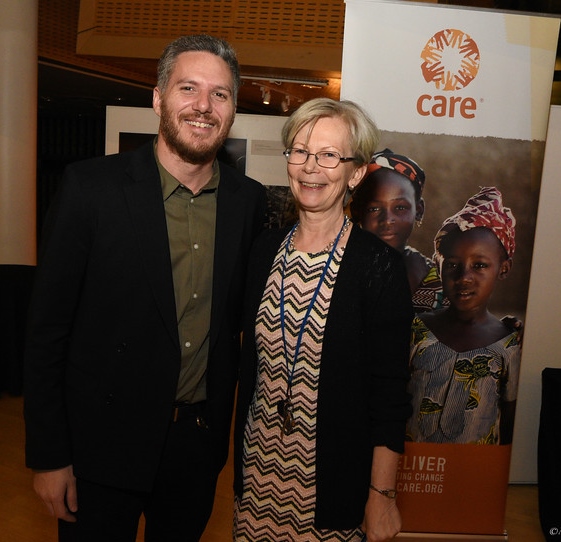 The reception is one of the ongoing events of CARE's Global Leaders Network — an initiative to raise awareness about the importance of humanitarian and development aid for global stability and U.S. national security.
Next events in D.C. are scheduled for the Embassy of Australia April 17 and the Embassy of Canada May 22.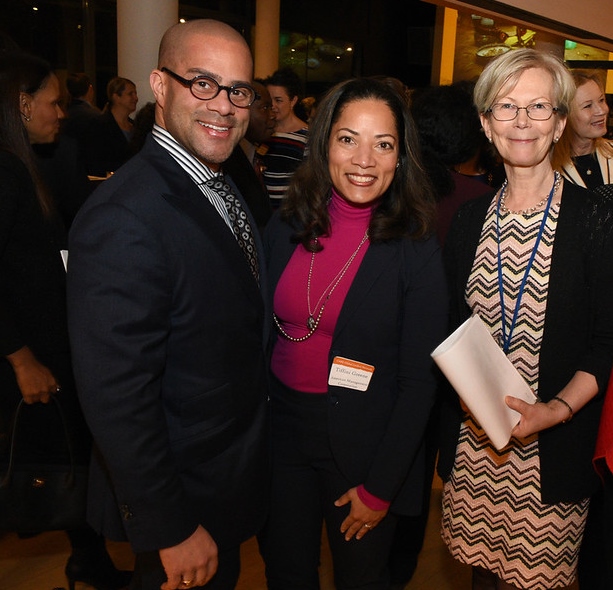 Former Navy Secretary and former U.S. Ambassador to Saudi Arabia Ray Mabus talked about the importance of maintaining high levels of aid: Without it, he said, "by the time we get to war, it's much more expensive in terms of lives …" than what it would be if money were spent upfront in humanitarian assistance.
Congressional staff, business leaders, media and members of the U.S. and international diplomatic communities, as well as CARE supporters attended the event.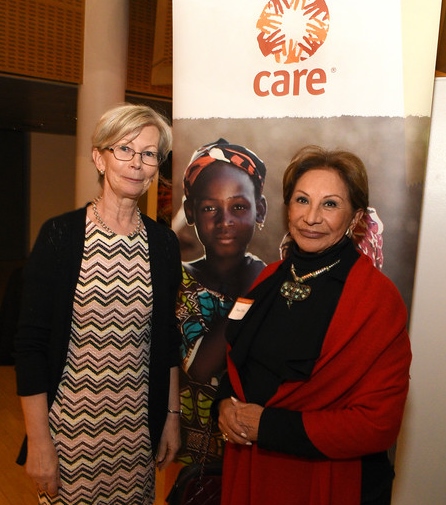 The reception came on the heels of cuts proposed for the U.S. foreign assistance budget. Despite some $300 billion in new funding in the budget passed by Congress, the legislation includes approximately billions in cuts to foreign assistance, which would constitute a drastic reduction in life-saving humanitarian and development programs, said CARE.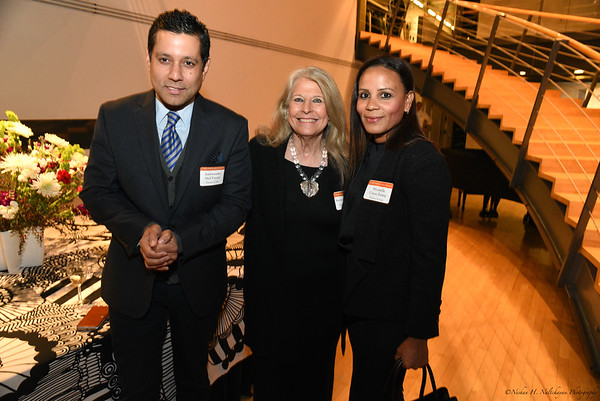 "The U.S. foreign aid budget faces these devastating cuts despite warnings from national security leaders that such investments are essential to global stability and our nation's long-term security, said CARE's Chief Operating Officer Heather Higginbottom.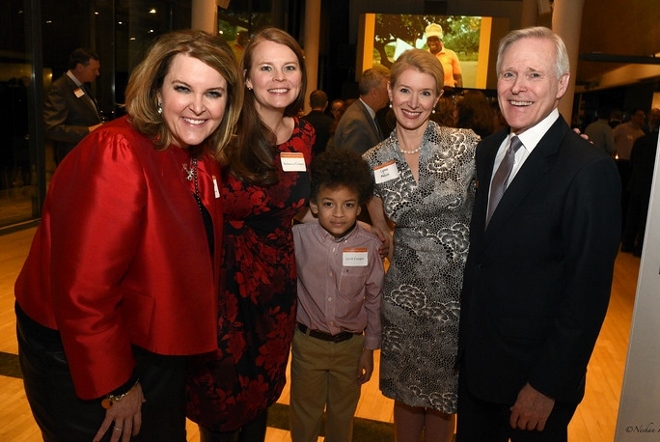 Recognized as new ambassadors for CARE's Global Leaders Network were Ana Utley (with husband Jon) of Georgetown, Jackie Finn, and Col. Henry and Joyce Moak. Former U.S. Ambassador to Yemen Barbara Bodine, now Director of Georgetown University's Institute for the Study of Diplomacy, was named to the CARE Global Leaders Network Advisory Board.
Mendelsohn is a chef ambassador for CARE's International Chefs' Table Program, working with top chefs in the fight to end global hunger. He is chef/owner of Good Stuff Eatery, and WE, The Pizza, among other restaurants.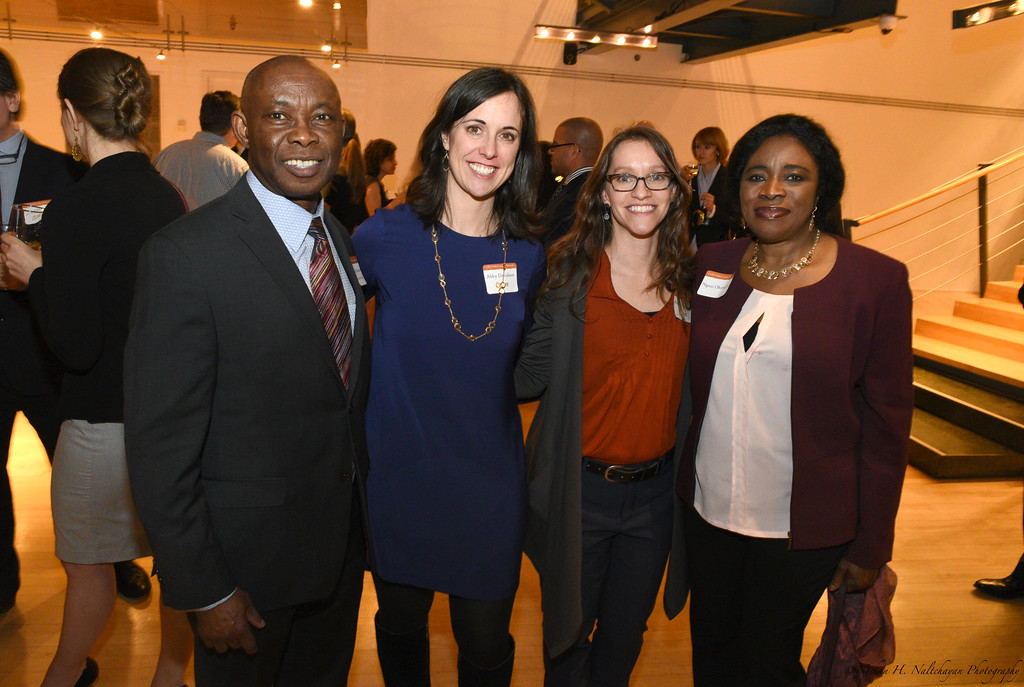 Others at the reception, which drew some 110 guests, included: Michelle Cross Fenty and Ambassador Neil Parsan (of Parsan Cross Global Strategic Advisors); Anna Gawel, Washington Diplomat managing editor; The Hon. Antoinette Ford of Double Nickels Theatre Co.; Togo's Ambassador to the U.S. Frederic Edem Hegbe; Brett and Tiffini Greene (principles of American Management Corporation); arts activist Judith Terra; Georgetown photographer and D.C. diplomatic dean Didi Cutler, writer Annie Groer; interior designer Barbara Hawthorn; and Sister Cities International's board member Christine Warnke.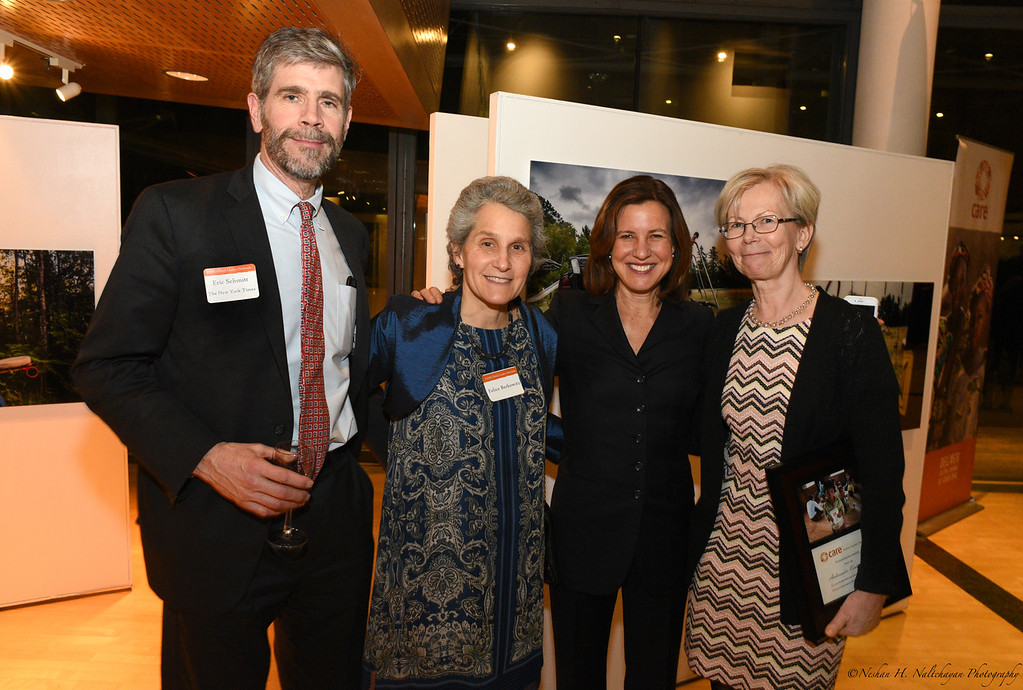 CARE is a leading humanitarian organization fighting global poverty.
Last year, CARE worked in 94 countries and reached more than 80 million people around the world.