Fingers are crossed & the dice rolls for a Vegas senatorial candidate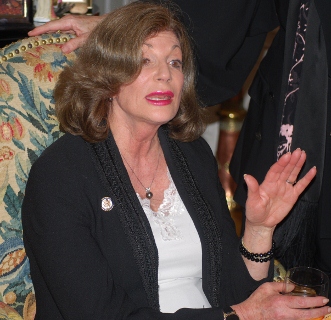 As Nevada goes, so goes the U.S. Senate.
Or at least that's the view of some political prognosticators for 2013. The Democrat who wants to be the senator who tips the scales is Congresswoman Shelley Berkley, who currently represents The Strip in Las Vegas and nearby towns.
As the electoral caldron heats up across the country, a group hosted a reception for Berkley Wednesday night in D.C. in high hopes that she'll be successful in her bid for a Senate seat next year. The supporters braved a stormy night to gather at the Colorado Avenue home of hostess and arts advocate Judith Terra.
The two-hour event also was hosted by Richard and Helane Goldstein, Robert Kinberg, Sharon Wilkes, Jay and Connie Krupin, Hilary Smith Kapner, the Hon. Richard and Lilo Shifter, and Jeffrey Snyder.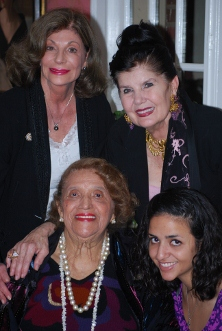 Answering a question from the audience about how her election might affect DC, she said she supports statehood for the District and has been working with DC Delegate Eleanor Holmes Norton on that issue.
Berkley, who has served in the U.S. House since 1999, is seeking the seat of former Senate Republican John Ensign, who quit under a cloud of scandal. The Las Vegas (Clark County) representative is running against Republican Dean Heller, who was appointed by the Nevada governor to the Senate vacancy created by Ensign's resignation.
During her professional career, Berkley served as legal counsel for several Vegas casinos. The congresswoman is one of the supporters of the drive to regulate online gambling.