Finalists in National Mall Makeover Announced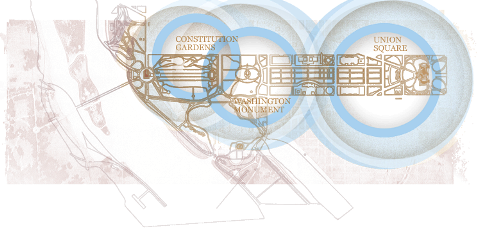 The Trust for the National Mall, official non-profit partner of the National Park Service, announced the finalists in the National Mall Design competition Monday.
Since last September, architects have been competing for the chance to redesign the area that extends from the U.S. Capitol past the Washington Monument to the Lincoln Memorial and over to the Jefferson Memorial. Proposals include plans for Constitution Gardens, the Washington Monument grounds at Sylvan Theater and Union Square.
The 12 finalist concepts are viewable online during a public comment period before the winning team is announced May 3, 2012.