A Final Tribute to Nora Pouillon Benefits the Environmental Film Festival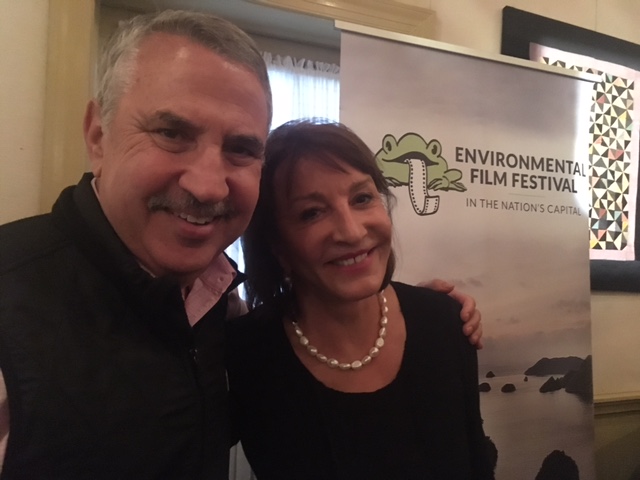 On June 7, Nora Pouillon was celebrated at a reception benefiting the Environmental Film Festival in the Nation's Capitol, the largest and longest running film festival of its kind in the United States, celebrating its 25th anniversary in 2017. The reception was one of the final events at Restaurant Nora before it closes its doors this June 30th. It featured tribute remarks by Thomas L. Friedman, Pulitzer Prize Winner and Foreign Affairs columnist for The New York Times; Ken Cook, President and Co-Founder of the Environmental Working Group; and Flo Stone, Founder of the Environmental Film Festival in the Nation's Capitol.
The evening celebrated Nora (a Georgetown neighbor) as a trailblazer in organic, seasonal, local, and environmentally responsible food, and Restaurant Nora becoming the first certified organic restaurant in 1999. Nora was recently recognized with the 2017 James Beard Foundation's Lifetime Achievement Award, which produced a video worth watching of Nora's life and career in her honor.
Nora's most recent book is: "My Organic Life: How a Pioneering Chef Helped Shape the Way We Eat Today,"(Knopf, 2015), co-authored by Laura Fraser. Nora also wrote "Cooking with Nora: Seasonal Recipes from Restaurant Nora - Healthy, Light, Balanced and Simple Food With Organic Ingredients," a cookbook I use often that is personally signed by Nora. I highly recommend it, but there are only a few copies left in print!