Film Party Leaps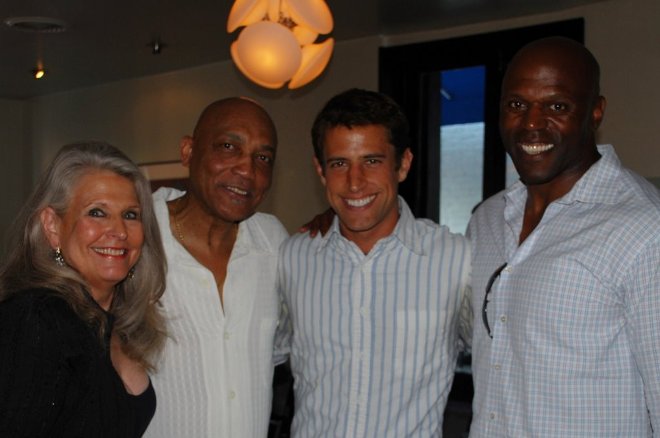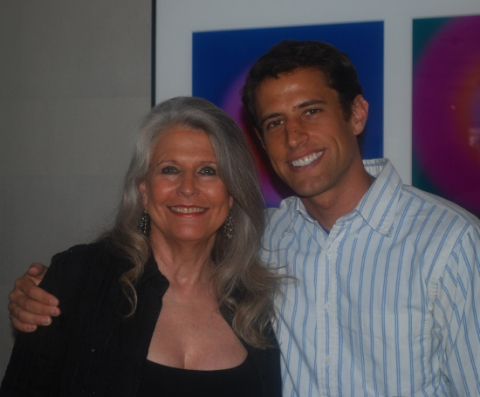 Leap, an in-progress independent documentary being produced by James Hawthorn, a former DC-area creative artist -- now a Los Angeles filmmaker – was previewed at a party at il Canale ristorante in Georgetown attended by financial boosters, art supporters and others who gave the life-changing project a thumbs up.
Hawthorn's first film is being funded partly through Kickstarter, a crowd-funding website based in New York. The $20,000 target raised is enough to jump-start the documentary.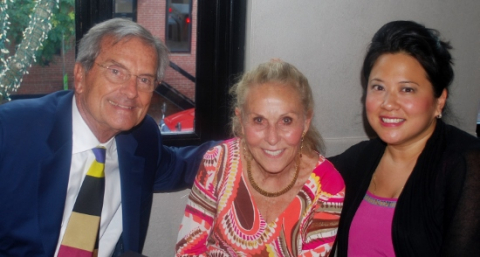 Art collectors Dick and Jane Stoker, guests at the event, put Hawthorn over the top with their donation.
A "documentary exploring why some people take big risks and turn their dreams into action," is how Leap was described. "What happens in your life when you play for it all?" The film will feature specific individuals who chucked in their old way of life to do something totally different, often without a safety net to catch them.
In a talk to 40 guests on Tuesday night, young Hawthorn said he plans to interview risk-takers who "stand on the ledge" and then take "leaps of faith" in their careers to do things that change their lives forever. Not all leaps of faith work out …some do, but "the journey is the thing," he said.
Hawthorn himself took a leap of faith. He fled a telecom desk job in Denver, packed up his car and headed to California to do what he loved, acting and directing.
The Kickstarter platform is a relatively new way to fund creative projects. Kickstarter is full of projects, big and small, that are brought to life through the direct support of donors. Recently, Fox News national did a highly favorable piece on the crowd-funding strategy, which helps raises money for projects from filmmaking, to eating establishments to dance groups to eco-friendly cars and so forth.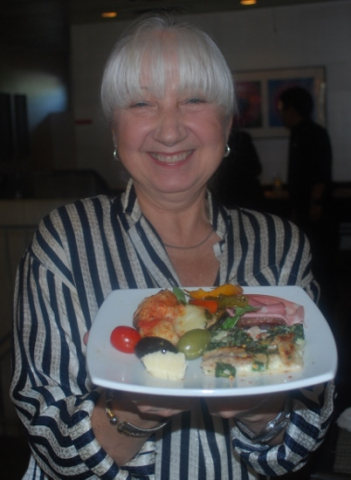 Hawthorn, who grew up in McLean, Va., is the son of interior decorator, Barbara Hawthorn. She and Joe Farruggio, owner of il Canale, hosted the event.
Among those attending were sweet-harmony legend Joe Coleman and his wife, Dr. Vanessa Weaver of Potomac, Md. If you're so under the Golden-era music radar to not recognize Coleman's name, here's who he is: former lead singer with The Platters, and now head of JS Coleman Enterprises Inc. He also formed Leonard, Coleman & Blunt, which features past members of The Temptations, The Platters and The Drifters and has gone on the road.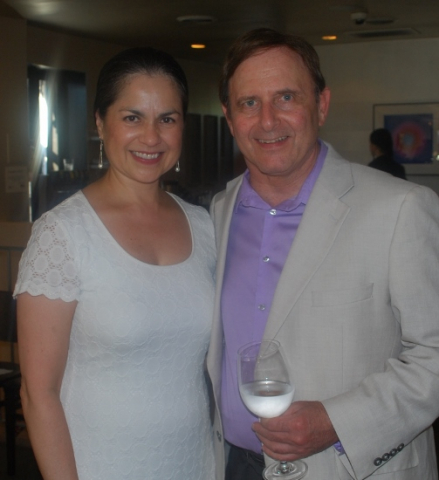 Party guests also included Ken Harvey, former Washington Redskin linebacker turned author and a writer for The Washington Post; Liz Bizic, a Merrill Lynch financial executive, international food writer Cary Pollak, Georgetown art gallery owner Alla Rogers, Emilia Philip of Luxe.Interiors+Design, and a host of others from the District, Maryland and Virginia arts and humanities communities.
The eventual total budget for Leap is $58,000.
"We wanted to invite those people who so generously contributed to James' documentary and to showcase what Leap is all about," said Barbara Hawthorn, a McLean resident. "It's an inspirational project, with an incredible professional crew."