Fillmore Arts Center Celebrates 40 Years Sept.27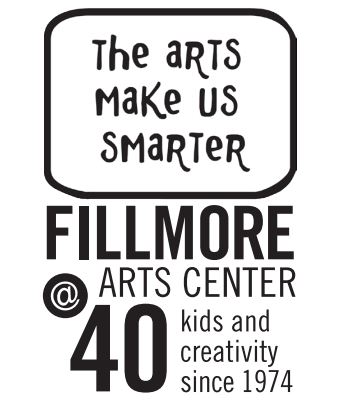 The Friends of Fillmore Arts Center is celebrating the 40th anniversary of the creation of Fillmore Arts Center, an innovative concept launched in 1974 to provide robust arts instruction to elementary DCPS students. An afternoon of family-friendly fun will take place on Saturday, September 27th, 2014 from 3:00 to 6:00 pm in the Fillmore/Hardy School Field and Parking Lot across from the "Social" Safeway on Wisconsin Avenue.
The event will feature kids activities, such as moon bounces, face painting, and art tables, along with a series of performances by Fillmore's past & present students and teachers, including pianist Janelle Gill, bassist Michael Bowie, singer/songwriter Rachel Cross, and others, and an appreciation of the Fillmore founders and early staff. The Blue Sky Puppet Theatre will also perform.
Several food trucks and vendors will be there to provide refreshments -- Dolci Gelati, Rocklands, and Simply Bahn Mi. This event is FREE.