Filippo's Secret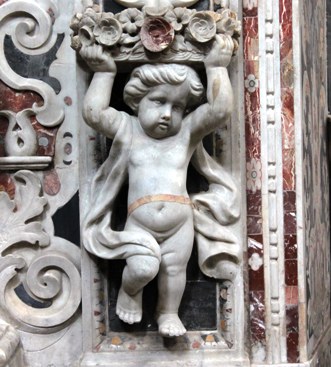 Have you ever thought about how your birthplace impacts your life forever? No matter how hard you try to escape, it's relentless in its pursuit. I spent 20 years abroad trying to forget that I was born in Sicily. Well, ok ... I wasn't intentionally forgetting about it, I was just doing other things elsewhere.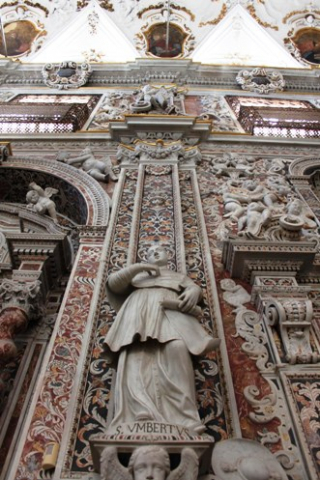 Now, that I finally returned to the island, it's clear I never really left. Finally, the kid that I used to be met the adult I became and I've brought my children here to experience Sicily.
Not just any island, Sicily is probably one of the few places on earth where myth and history meet in a real place. I live in Palermo now. Here, everything is what it is, and it can also be its exact opposite. Day after day, time seems to pass unnoticed; often, the most common activities, such as grocery shopping or driving your child to music lessons, can become either an unforgettable adventure or an indescribable nightmare.
For instance, yesterday I had some friends over for dinner and decided to bring my daughters, Chiara and Emma to look for a secret ingredient that would transform our main course into a magical culinary experience for our guests. So, first thing in the morning, we all went to a very popular street market in the old center of Palermo, called Il Capo, a surrealist place where slabs of meat and sausages are hanging from the ceiling; fruits and vegetables are exposed in a very theatrical way; swordfish heads are exposed with their sword proudly facing north, as if showing the way out of the labyrinth of the market.
Once we arrived there, I gave Chiara and Emma some clues. In order to find the secret ingredient, they would have to go inside the first church on the right side of the street and ask the second carved angel on the left (Putto), Filippo, for the secret ingredient we should use to prepare our recipe.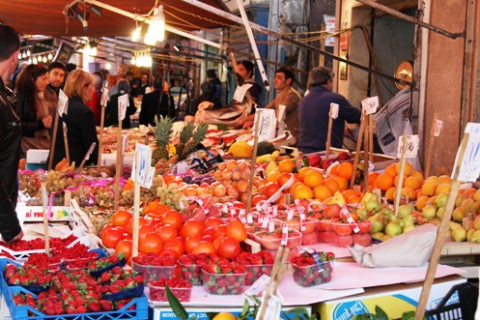 Everything went as planned, and nothing could go wrong since the market goes through a very narrow street called via porta Carini. The first church you would encounter into is the Immacolata Concezione (The Immaculate Conception), a XVII century Baroque church. Palermo seems to have more churches than the number of people who actually go to Church, so I picked this one because I wanted to provide my girls a surprise.
In fact, as they were walking through the market, they were literally enthralled by the vivid colors of the fruits and vegetables, trying to capture the strong and intense smells whilst making an effort to try not to bump into people. That's why when they looked at the very sober Baroque facade of the church. They couldn't even imagine the grandeur and oppulence they would discover inside.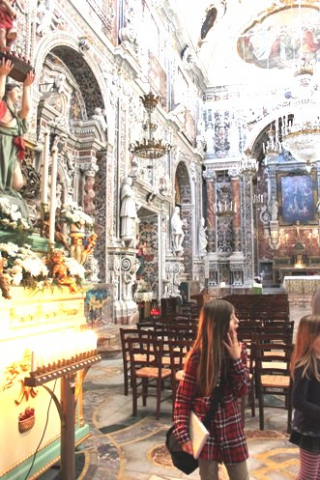 When we finally entered the church, they were astonished and speechless. Chiara and Emma were looking for Filippo, and they were playing a game inside a symphony of white marbles, stucco reliefs, shiny iron, and gold details, colorful frescos, and precious stones that the artist had created around 1650. It still continued to resonate for us, as if we had been listening to Scarlatti or Vivaldi's musical compositions which immortalize spirituality, making it tangible to the listener, a real feast for the senses.
My kids eventually found Filippo among the other little carved angels, and he provided them with the secret ingredient we needed for our recipe. At the same time, they also had the privilege of seeing and enjoying a work of art in the place it had been conceived with the same light, the same atmosphere, the same sacredness and emotion that the artist wanted us to feel.
My two daughters come from a hybrid of cultures outside Sicily. They were both born in Chile to an Italian mother and a Belgian father and I imagine that when they grow up (like me), they will probably want to return to their birthplace to reunite with those parts of themselves that they left behind, waiting for them. Until then, I want to make their Sicilian stay truly unforgettable.