Fighting Abuse Wherever It Happens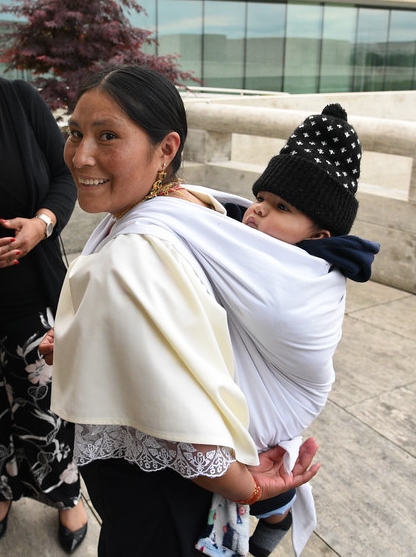 As CARE's Global Leaders Network gave its Humanitarian Award to Canadian Minister Marie-Claude Bibeau, speaker after speaker underscored the importance of continuing to save lives and assist the underserved around the world -- with a special emphasis on assisting women in all walks of life.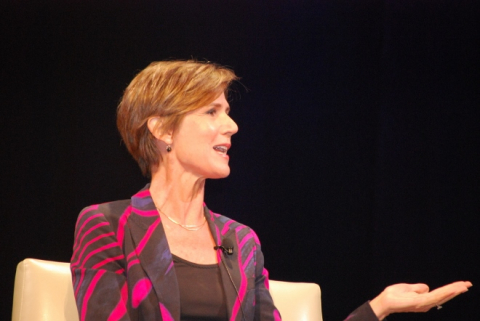 Bibeau, Minister of International Development and La Francophonie, traveled from Canada to accept the award from CARE CEO Michelle Nunn and CARE board member Michele Flournoy. Bibeau has been in the forefront for many years seeking betterment of young women everywhere.
"Minister Bibeau … has been a staunch advocate of the fact that inequality and the denial of human rights are an assault on all humanity – no matter where they occur," said Gillian Barth, president and CEO of CARE Canada.
The reception at the Canadian embassy -- with 150 guests -- was part of the philanthropic organization's 2018 CARE National Conference that stressed CARE's focus on the education, health and safety of young women and forming an allegiance with the worldwide anti-sexual abuse movements.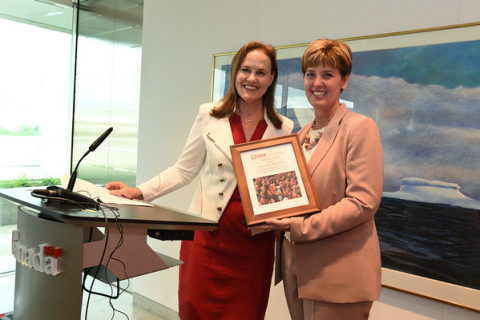 On Monday, former U.S. Deputy Attorney General Sally Yates, a guest speaker at the CARE conference, appeared on MSNBC's Morning Joe and praised the "Me Too" advancements. She said women are more attuned to speaking up about sexual harassment/abuse they suffered in the workplace and domestically. "…women are not going to take this anymore…," she said in support of recent movements to stop the awful practice.
CARE, too,is putting a fine supportive point on the movement.
"For more than 70 years, the United States has led efforts to promote peace, prosperity, and share values to foster global stability," said Michelle Nunn. "But recently that legacy has been under threat.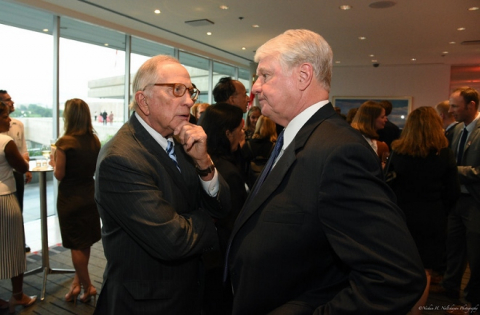 "CARE's work in 94 countries -- helping refugees, victims of famine and the poorest – saves lives, reduces the factors that lead to extremism and helps the most vulnerable recover and rebuild after disaster."
Through personal visits to Capitol Hill and networking, CARE is actively fighting to stop cuts in federal funds to global humanitarian causes.
Among the guests was Alicia, a native of Ecuador and now an adult, who as a child was mistreated at the hands of her South American employers. Through its dignified work initiative, CARE supports women's groups…throughout Ecuador, aiming to give voice to women domestic workers "whose employers have so long silenced them."
CARE supporter Dr. Mary Jan Bancroft, founder of Make Way for Books, told of working with hundreds of educators, preschools and child-care centers, especially in low-income communities.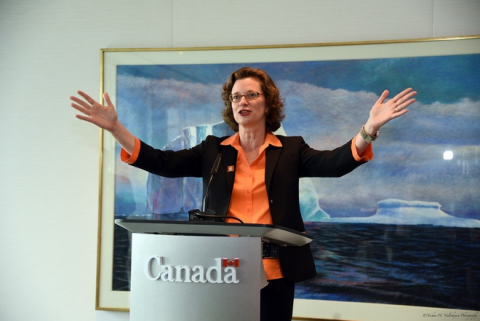 Tony Blinken, who was Deputy Secretary of State in the Obama Administration and is co-founder of WestExec Advisors with Michèle Flournoy, said young people he has spoken with in his travels to 40 nations are impressed with the high degree of voluntarism in the USA, which could be interpreted, to some extent, as "people trying to do something larger than themselves."
Joe Ruiz, director of humanitarian programming at the UPS Foundation, announced that UPS is raising its financial commitment to CARE by several hundred thousand dollars to $850,000. The foundation has supported CARE for more than two decades. Over the past year, he said, UPS has been involved in great programs to provide life-saving blood to women after experiencing difficult births.
Admiral Gary Roughead, former U.S. chief of naval operations, said that "generations from now, the work that CARE is doing now will be remembered….stay the course."