Feed Your Children Well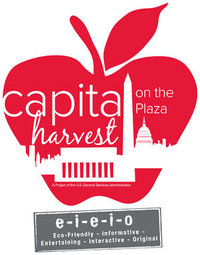 Not all of us had the healthiest diet in the world when we were kids. I can safely say that in my youth, I considered the major food groups to be Oreos, French fries, double-decker fast food burgers and ice cream—always eaten with pretzels where I come from. Then again, I also grew up in an era when the Marlboro Man was considered the picture of health, Saccharin was in everything along with Red Dye #2, and we were randomly defoliating with Agent Orange and Napalm. I believe we are currently a little more enlightened…at least as far as the cigarettes and food issues go.
Today we consider what we put in our children's mouths, how it affects their health and well being…at least we like to think we try. The burgers are still greasy, the soft drinks are still full of sugar and the ice cream…well, I'm sorry, you will find no complaint about ice cream or similar products from me. I cannot bring myself to complain about that one…and whipped cream—but even those, now, come in many organic and natural forms—all delicious…but I digress…
Let's face it, America could be a little healthier. Of course this starts at an early age at home and in the schools. The First Lady, along with other similarly-minded individuals have made our kids diets an issue; brought it to the forefront. Eating healthy isn't an inexpensive undertaking. Not every home can afford organic produce, sustainable fish and free range and non antibiotic treated meats. At the very least, kids can be both fed and educated about nutrition in our learning centers. This will have a major impact on a broad range of issues from health care to society itself.
So we have a local soda tax due for a vote May 25th. This one cent per ounce of soda proposed levy is touted as being among the most effective measures to reduce obesity (research has shown that the consumption of one soft drink a day adds approximately 10 pounds of weight a year). We also have the First Lady's Healthy Schools Initiative. Plus, there are grass roots efforts…FREE efforts to spread the good word. For less than the cost of a scoop of Ice Cream or a Dollar Meal, Led by Chef Todd and Ellen Kassoff Gray, The Capitol Harvest on the Plaza Farmer's Market (CHOP) is offering schools, camps, etc. the opportunity to participate with local chefs in hands-on cooking classes, healthy food choices, nutritional information, integrating healthy eating habits into their lives, the importance of exercise and growing their own produce. When I was in school, it was cause for celebration not to get green Jello or 'Mystery Meat.'. Now, in conjunction with Share Our Strength, local chefs are 'adopting' schools, spearheading cafeteria reform—this is certainly NOT your mother's stereotypical Cafeteria Lady. Chefs are also helping area schools in creating urban gardens--teaching students where their food comes from and what to do with it. So..given the gratis enhancements, is roughly a 10% tax on soda a large price to pay? We tax cigarettes…why not soda? Neither is needed to live—in fact quite the contrary. Speaking for myself, I would even venture to say I would be willing to kick in a little more on my sundaes for the greater good. In the meantime, I will delight in the knowledge that no comestible is THAT bad for anyone if taken in moderation. So pass me an Oreo—no..not the entire bag…just one would be fine.