Federico Ristorante Italiano by Freddie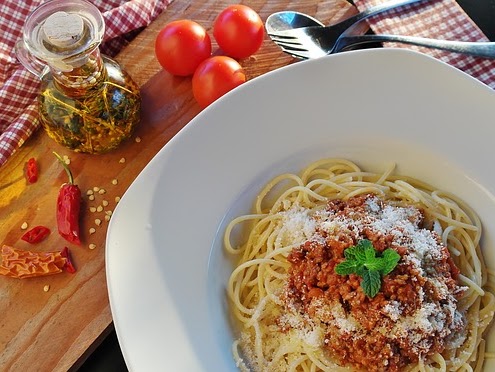 Crystal City has a great new restaurant, Federico Ristorante Italiano and it's open for lunch and dinner. It will get me, a died-in-the-wool DC'er, to cross what I often refer to as the Potomac Ocean to enjoy a great meal.
For some of us it is the wonderful and upgraded reinvention of an old friend. In October of 1978 on my first weekend in DC a date took me to Café Italia on 23rd street in Crystal City. It became one of my favorite places to eat and its Maitre' D at the time, Freddie Lutz, became a lifelong friend.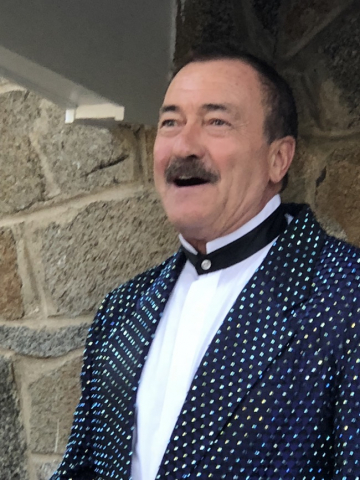 For 40 years, it's been great to watch Freddie as he successfully navigated the world of food and beverage now fulfilling his lifelong dream as owner of what was once Café Italia now named Federico Ristorante Italiano by Freddie.
Freddie began his restaurant career at the bottom as a dishwasher at the East Side Diner in Providence, Rhode Island while attending the Rhode Island School of Design. After returning to Virginia and his childhood home, where he still lives today, he worked at Portofino restaurant. When the owners opened Café Italia across the street he went to work there. For 25 years, except for a couple of years when he worked at Ponte Vecchio owned by Lucy DeCarlo, he was at the Café. He once called Ponte Vecchio a "fancy shmancy downtown DC restaurant". He always said he enjoyed the more homey and comfortable style of the Café. Over the years Freddie has met a lot of 'fancy shmancy' people including; Tipper and Al Gore, Jimmy and Rosalynn Carter, Ronald and Nancy Reagan, Newt Gingrich, and Jim and Sarah Brady to name just a few; and many of them enjoyed the good home cooking and neighborhood ambiance at Café Italia.
Freddie stepped out on his own in 2001 and opened Freddie's Beach Bar just up the street from the Café. It was an immediate success and has been going strong ever since. It is a gay bar and restaurant and for many years was a 'safe place' for members of the military stationed at the Pentagon during the era of 'Don't Ask, Don't Tell". He has awards and mementoes from those days on the walls of the bar officially thanking him for being a welcoming place where people could be themselves. Freddie is 'out and proud' and an incredible host. He knows how to get people to enjoy themselves. He and his partner of twenty years, Johnny Cervantes, love making people happy and of Johnny Freddie says, "He is the love of my life".
When Freddie found out Café Italia was going to close he took the opportunity to actually make the dream of owning it a reality. He joined with two partners; Adolfo Urrutia (who began as a busboy at Café Italia and has since helped open four restaurants) and his brother Bertillio Urrutia who is now back in the kitchen he once worked in as Executive chef at Federico Ristorante Italiano. Joining him in the kitchen are Rene Perez and Luis Coranado and together they have over 50 years of experience at the restaurant.
Weeks ago I had the pleasure of being invited to a tasting of the new menu and have since been back for dinner more than once. Federico Ristorante Italiano is now on my list of favorite restaurants.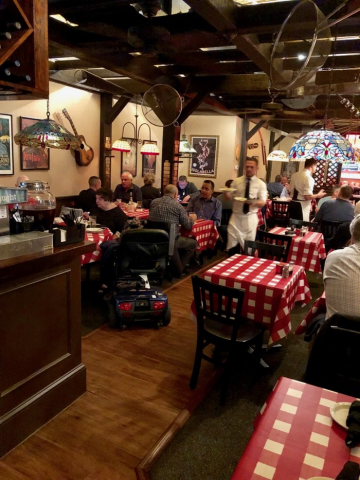 Some of the menu items come directly from the old Café Italia menu. 'Chicken Breast A La Lutz' (yes the owners knew how popular Freddie was and named a dish for him) is one. It is a chicken breast stuffed with spinach, ham, cheese and garlic; baked in a sherry wine and cream sauce and served with mushrooms and pasta. There is a wonderful Veal Piccata sautéed in butter and lemon juice; and a tasty Cannelloni, pasta crepes filled with meat and covered in tomato sauce. An exciting new dish is Ravioli Al Carciofo, artichoke and goat cheese ravioli, roasted cherry tomatoes, shallots and basil olive oil with lemon zest. Every dish received high ratings from the tasters and they have continued to get raves from diners since the restaurant opened. There is a wide choice of appetizers and entrees including salads, seafood, veal and chicken dishes. The Pizza and Calzones are wonderful. Entree prices are mostly in the $13 to $18 range with none higher than $23. All entrées are served with a big house salad and tasty bread, garlic bread if you like. There is a full bar and a good selection of red and white house wines at very reasonable prices.
The official grand opening held on September 30th saw a line all the way up 23rd street. Literally hundreds of people excited about this reopening of an old friend. I recommend you put Federico Ristorante Italiano on your list of restaurants to try for the first time, or if you loved Café Italia like I did head back to an old friend. I anticipate you will find yourself going back often and telling friends about it.
*/
For a reservation and the full menu click Federico Ristorante Italiano.