FBI Investigate Attempted Burglary at Georgetown's M&T Bank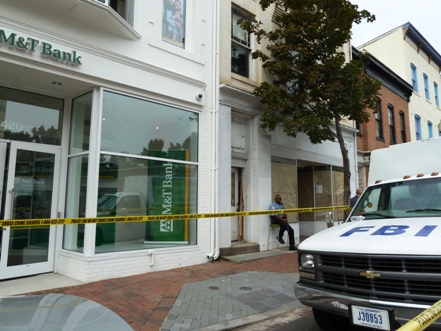 Hole-in-the-Wall Gang? Early Friday morning, an attempted burglary took place at the new M&T Bank 1420 Wisconsin Avenue.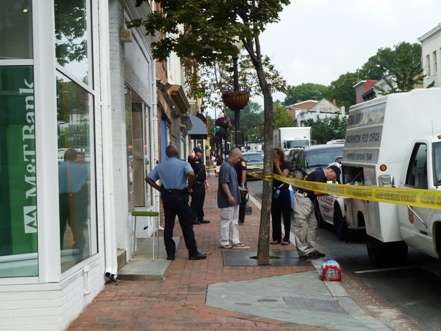 "At least one burglar working overnight Friday cut through a wall of a vacant building to get inside a bank in Georgetown," Washington Post blog reported. Apparent similarities between this attempted burglary and two other recent break-ins is being noted by police. "The break-ins all occurred during the overnight hours at banks with walls abutting a building that is either vacant or under construction."
The FBI and the D.C. Metropolitan Police Department are combining forces on this ongoing investigation. If you have any information, please contact the FBI at 202.278.2000 or D.C. Police at 202.727.9099.