Father's Day in The Yard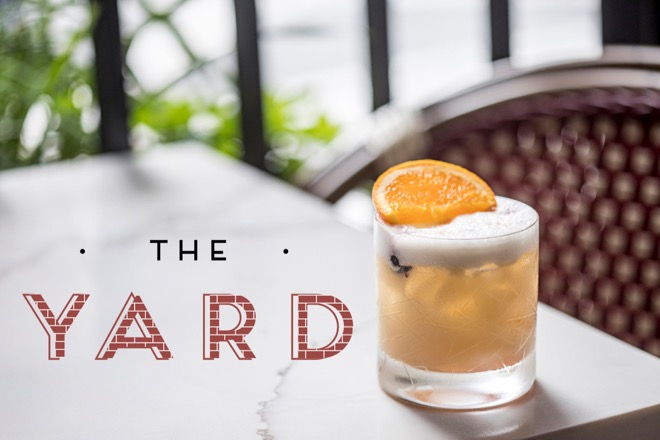 Celebrate Father's Day on Sunday, June 18th from noon unitl 3:00 pm with Bourbon & BBQ in The Yard at the Ritz-Carlton, Georgetown.
Come and indulge dad in a Father's Day experience he will never forget. Treat him to an afternoon of bottomless bourbon cocktails by local distiller Jos. A Magnus, selections from the grill featuring house smoked bourbon glazed ribs and locally crafted sausages, along with all the fixins' like spicy jalapeno cole slaw and fresh, homemade biscuits.
Cost: $95 per adult, $45 per child under the age of 12
Tickets: Please purchase ticket here
Selections from the Bar:
1 Vigilant Old Fashioned - Vigilant Gin, Campari, Grapefruit Bitters, Lizards Cherry, Antica Formula Ice Cube
2 Magnus Mule - Joseph Magnus Bourbon, Fresh Lime, Muddled Ginger, Ginger Beer, Chili Spice
3 5th Avenue - Joseph Magnus Cigar Blend Bourbon, Vintage Port, Saffron Bitters
Selections from the Grill:
1 Locally crafted sausages
2 Marinated skirt steak
3 House smoked bourbon glazed ribs
4 Maple BBQ chicken thighs
Fixins:
1 TJ's Famous Mac & Cheese with Candied Bacon
2 Baked Beans
3 Spicy Jalapeno Cole Slaw
4 Dijon Potato Salad
5 The Yard's Grilled Vegetables
6 Fresh Biscuits & Rolls
Sweets:
1 Bourbon Pecan Pie
2 Salted Caramel & Chocolate Cookies
3 Strawberry Shortcake