Fashion For Paws 2010 Was For the Dogs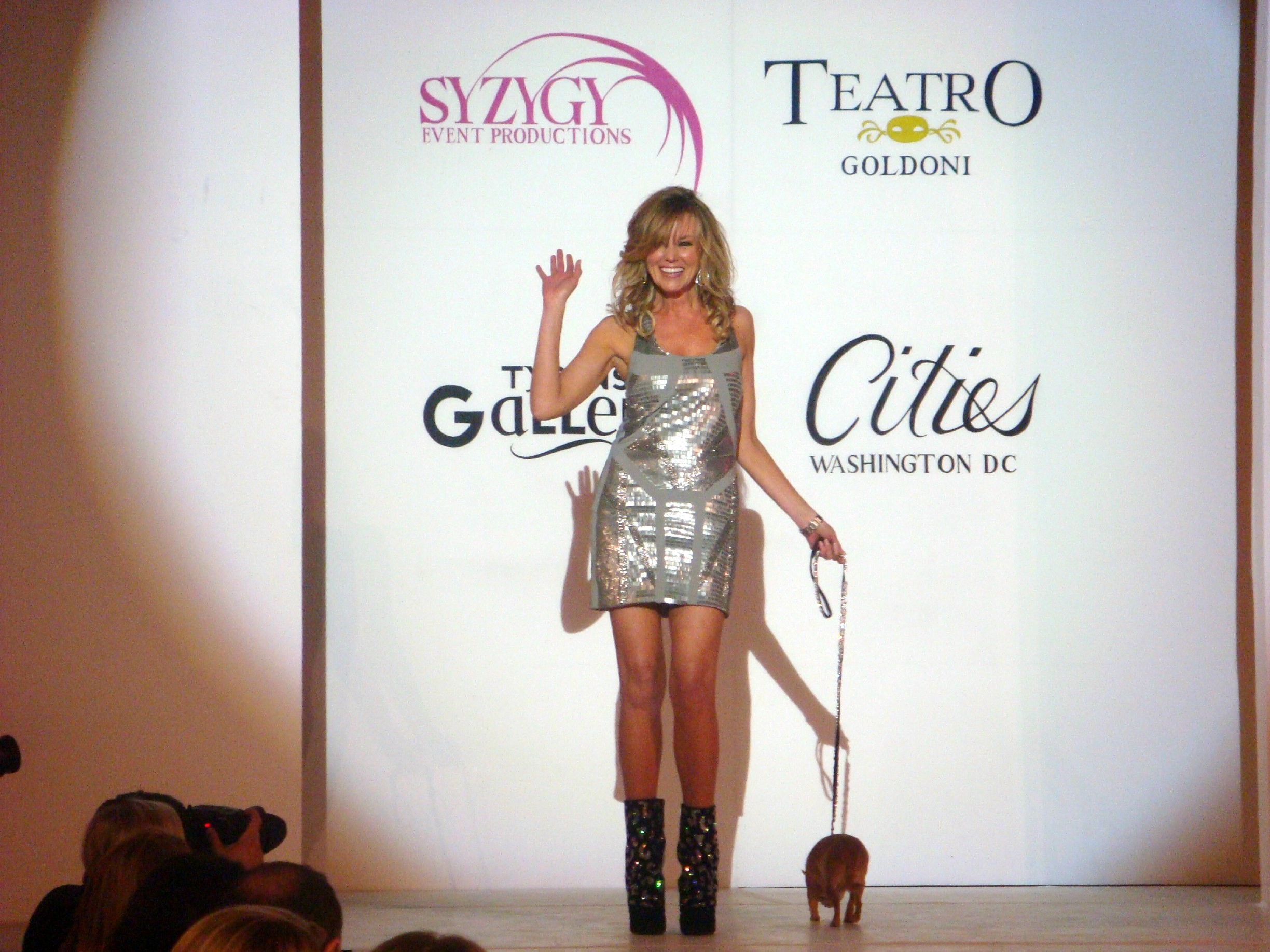 Washington was transformed on Saturday night into a scene from New York Fashion Week. At the Italian embassy, the Fashion for Paws runway show glowed with pink lights over a bright white runway, live DJ, flowing champagne and lots of dogs. Although Anna Wintour was not in the front row, D.C.'s fashionistas came in their new spring clothes, albeit some covered in dog hair.
Image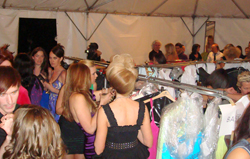 The annual event raises money for the Washington Humane Society to rescue animals and find them safe and loving homes. This year's Fashion for Paws ("F4P" for those in the know) was chaired by philanthropist Amanda Polk, wearing purple Karen Millen. In her first year as gala chair, Polk along with Executive Committee co-chairs, Windy Shepard and Heather Guay led the effort to raise almost $350,000.
Image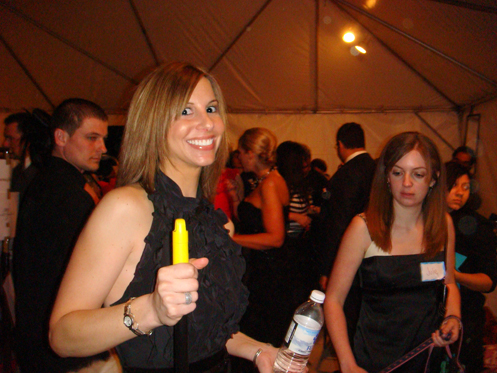 Executive Director of Fashion for Paws Tara de Nichols (above) oversaw every detail of the event, from sweeping broken glass backstage to cheering on the pups as they did tricks on the runway. The effervescent Pamela Sorensen of Pamela's Punch emceed the show wearing a pink tutu dress from Betsy Johnson.
Image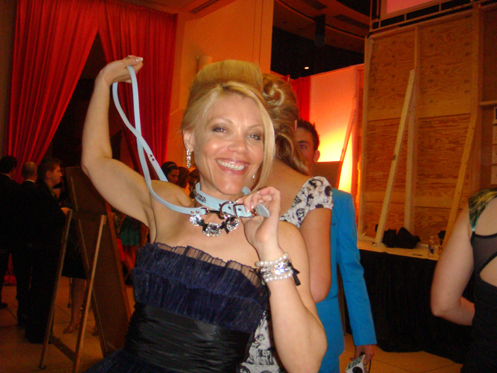 Wendy Gordon, Super Model
The 60 "fundraiser models" -- who each rose a minimum of $3,000 for F4P -- included MIX 107.3 DJ Tommy McFly Politico's Kiki Ryan, Capitol File's Sarah Schaffer, Washington Life's Michael Clements, Hisaoka Communication/Georgetown Dish's Wendy Gordon, Fox5's Steve Chenevey, George Salon's Krista Johnson, former White House Press Secretary Dana Perino, ABC7's Pamela Brown, Kathryn Minor, Susan Roberts, Philippe Cousteau and Amanda's daughter Cheyenne Polk.
Image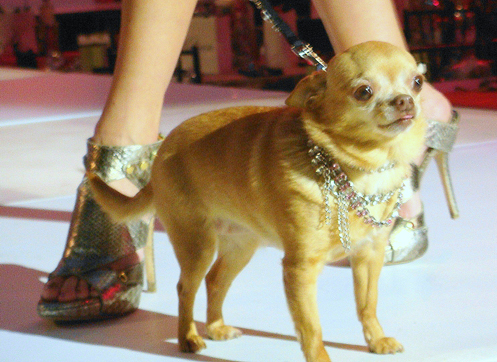 ChiliBeyonce on the runway
The female "Model Washingtonian of the Year" was veterinarian
Image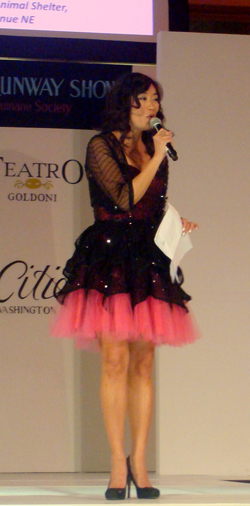 Dr. Dondi Dahlgaard who raised $25,250 -- breaking all fundraising records in history. Dahlgaard and her famous Chihuahua ChiliBeyonce said in remarks before the show that they were just "happy to help other dogs find loving homes."
Dahlgaard wore a silver, sparkly Nicole Miller mini dress on the runway; ChiliBeyonce wore matching rhinestone dog collars. After the show, ChiliBeyonce was overheard telling her father, Carlyle Group's Mark Schoenfeld, that "walking the runway was way cool, but I wish they'd stop saying I walked on a 'catwalk.' It's a 'dogwalk', okay?" Schoenfeld nodded in agreement.
The top male "Model Washingtonian of the Year" was Joe Robert III who raised $10,0000. Other F4P guests included: Jamie and Dave Dorros, Jill and Ben Schafer,Washington Examiner's Tara Palmeri, Quinn Gillespie's Christopher Brown, Spectrum Communications' Brendan Kownacki, Washington Life's John Arundel, Toyata's David Vennett, Jill Collins and Jan Cousteau.
The Fashion For Paws Runway Show 2010 was for the dogs. Literally.
CLICK HERE FOR RUNWAY PHOTO GALLERY!
Image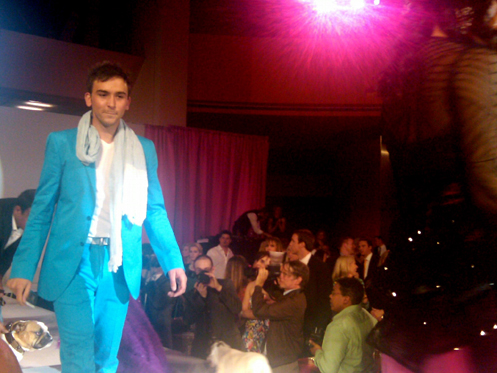 MIX107.3 DJ Tommy McFly
Image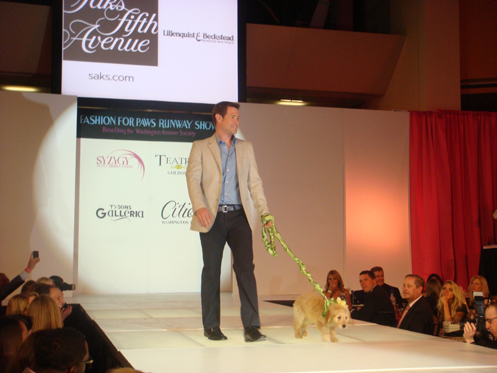 Fox5's Steve Chenevey