Fashion feeding frenzy at the District Sample Sale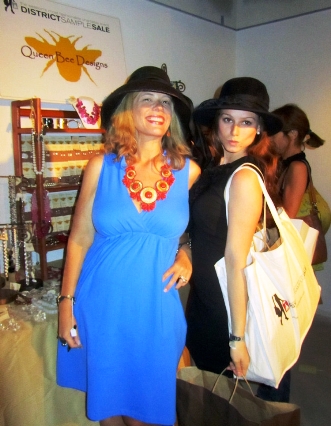 When Jimmy Buffett sang "You've got fins to the left, fins to the right," who knew his lyrics would ring true for the fall 2011 District Sample Sale on Monday night, put on by the Haute Committee to benefit the WEAVE Charity. With prices up to 75% off (yes, you read that correctly), dropping a discounted Marc Jacobs dress in a group of the fashion savvy and hungry could be just as dangerous as a shark feeding frenzy without the mess, but every bit as fierce.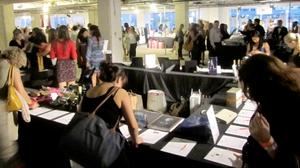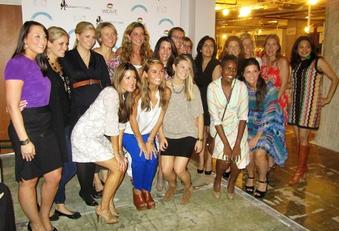 The Haute Committee puts on the District Sample Sale twice a year, one in spring and the other in fall. The proceeds from ticket sales ($40 per person for general admission, $100 for VIP, and $250 for Benefactress), silent auction, and raffle go toward a charity of the Committee's choosing. The spring sale helps a children's charity, while the fall event benefits a women's organization. This year's proceeds go directly to WEAVE, a charity dedicated to eliminating intimate partner abuse.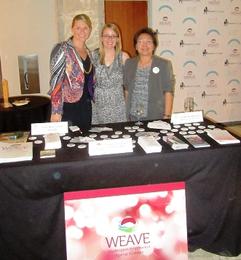 Just walking to the event, you could start to feel the buzz of excitement as groups of excited shoppers seemed to triple by the block as they neared 1919 M Street. A 6:30 start time attracted swarms of Washington's most fashionable as they circled the event's clothing and shoe boutiques in search of the best deals. Over 25 of D.C.'s trendiest boutiques including Julia Farr, Caramel, Simply Soles, and Lettie Gooch set up camp in a loft donated by Vornado/Charles E. Smith to display summer mark-downs, and give guests a sneak peak at their fall looks.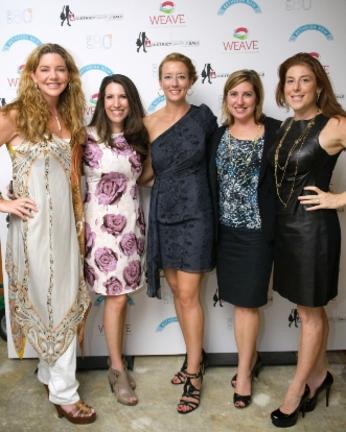 "I saw my first boot fight at this event," said Barbara Martin, one of the event's co-founders, "One woman had one boot, another had the match, and neither of them was going to give it up. But for boots originally $250 now going for $75, who wouldn't fight for that?"
Clothing boutiques weren't the only ones showcasing their best of the best. Restaurants such as Barcode, Current, and Hudson Restaurant & Lounge positioned themselves around the venue, sampling their menu favorites for famished guests who needed a break from the sales. Cocktails were also available for those wanting to take the edge off from all the excitement. Georgetown Cupcake also made for a delightful addition to the discounting affair. Strawberry cupcake in one hand, Diane Von Furstenberg dress on sale in the other - can life get any better?
For those who needed a little pampering, one80 Salon offered their services to give guests one of their famous "Gorgeous Glossy Blowouts," (Allure Magazine 2009).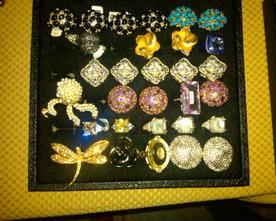 Celebrity sightings: Hark back to the cast of the Real Housewives of DC where Mary Schmidt Amons amazed with her super mom skills of running a five-kid household. In addition to her mom duties, she also found time to co-found the District Sample Sale along with Liberty Jones, Barbara Martin, Jayne Sandman, and Shannon Haley. Mary was spotted making her rounds at the event.
Fall trends: One thing is certain, backless dresses are "in" for those going out for a night on the town. High-waisted jeans, and big jewelry were also among the trends spotted at the District Sample Sale.
"We couldn't have imagined this event having so much success each year," said Martin. With lines out the door by 6:45, word has certainly traveled fast over the past five years.
Until spring, you fashion discount lovers!
For a complete list of sponsors visit District Sample Sale .