Farm to Table for Kids at Dumbarton House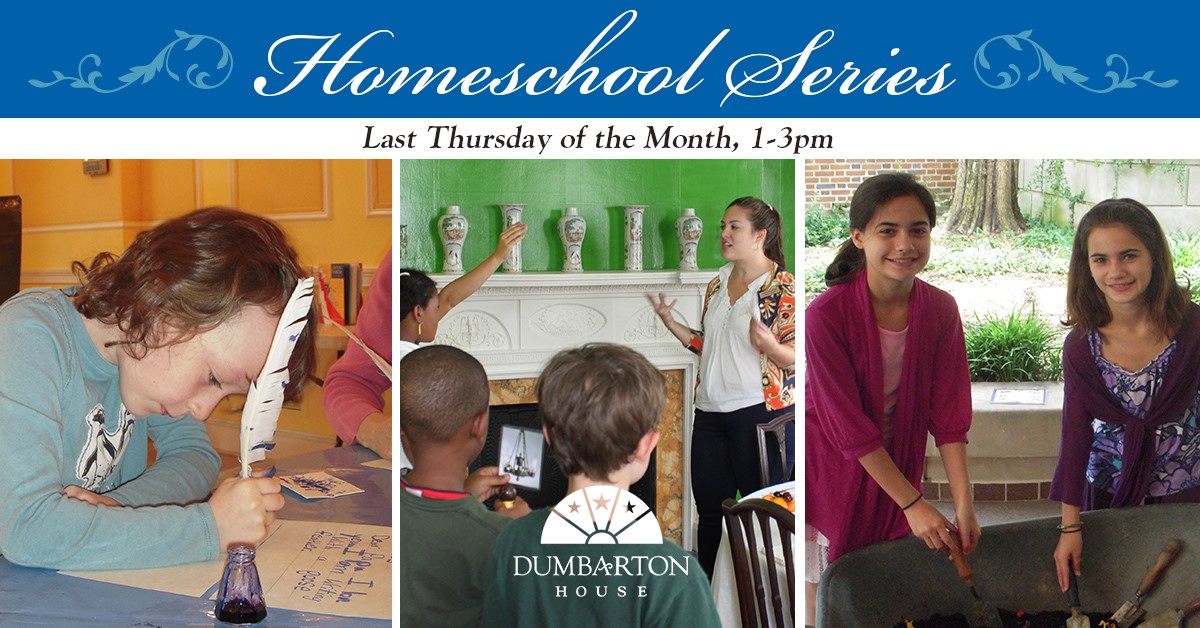 Join Dumbarton House on April 26th from 1:00 to 3:00 pm for Farm to Table: Were Federal period households energy efficient? How do we interact with our environment? Students will explore the inside and outside of Dumbarton House to learn more about where our food comes from and how to be more responsible citizens of the Earth. By using herbs cut in Dumbarton House's own garden students will feel even more connected to the historic site.
*/
Part of Homeschool History Days at Dumbarton House, a hands-on programming where homeschool students ages 5-12 are invited to "travel back in time" 200 years and explore the early history of Washington D.C.
Each program includes an interactive tour of the museum, snack, and an activity. Cost: $7 per student, $3 per adult.
Follow this link to purchase tickets.
Dumbarton House is located at 2715 Q Street in Georgetown.